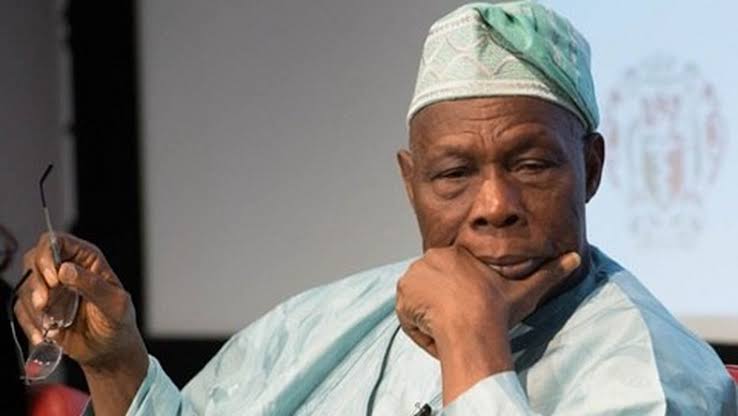 The Buhari Media Organisation (BMO) has prayed for long life for former President Olusegun Obasanjo so that he may give the right testimony on President Muhammadu Buhari.
Reacting to the recent 16-page write-up in which the former President listed a litany of allegations against President Muhammadu Buhari, the group said the allegations are false and they are only a figment of Obasanjo's imagination.
The group described the allegations as "a calculated attempt to divert Nigerians' attention from the misdeeds and maladministration of the former President's party, Peoples Democratic Party over a period of sixteen years."
In a statement signed by its Chairman Niyi Akinsiju and Secretary Cassidy Madueke, BMO says it is praying for long life for former President Obasanjo so that he will live long to attest to the monumental development of the country being undertaken by the Buhari administration, which successive PDP administration knowingly denied Nigerians during their reign.
"It is instructive to note that under the Buhari administration, and in less than four years, the country has been turned into a huge construction site as we see roads, railways and sundry projects being executed across the six geo-political zones of the country, unlike the PDP era when public funds were used to enrich and line the pockets of a few privileged Nigerians.
"For the avoidance of doubt, this is an administration that focuses on people-oriented projects with the sole aim to improve the lives of ordinary Nigerians.
"We consider the allegations against the President, APC and INEC by the former president as unfounded, cooked up, unsubstantiated, false and deliberately concocted to give the former president an unmerited relevance in the polity.
"We call on former President Obasanjo to respect himself, his age and the exalted office he once held and stop heating up the polity by constantly seeking relevance even at the risk of plunging the country into turmoil. As an elder statesman, he should know that such comments and vituperations maybe taken seriously by the unwary."
The group then enjoined Nigerians to disregard the machinations of the former President "as he is only venting his frustration over his inability to railroad President Muhammadu Buhari to do his bidding and dance to his tune as was the case with previous administrations. We want to reassure Nigerians that the Buhari administration is determined to change their lives for the better, and will never tow the path of serving the narrow interests of a few."