Critics of Buhari's Health Need Help – BMO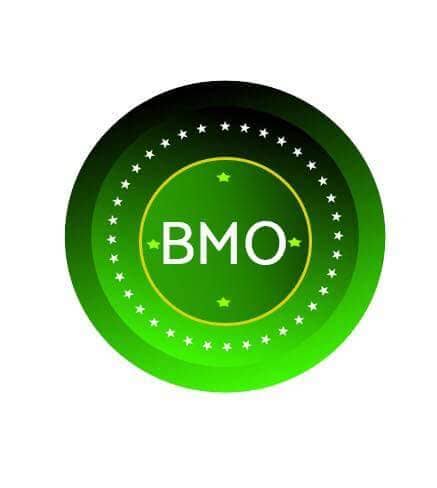 Buhari is healthier than most other candidates – BMO
The spate of criticisms and 'concerns' about President Muhammadu Buhari's health is most regrettable, uncalled for and outrightly reprehensible. The Buhari Media Organisation (BMO) says it is a smokescreen to embarrass and distract the President.
The group made this assertion in response to insinuations in the media, and a law suit, challenging the health status of the President. BMO made particular reference to a press statement signed by Ugochinyere Ikenga, spokesperson of Coalition of United Political Parties (CUPP) in which the organisation stated that the President is not healthy enough to lead the nation for another four years, and that the courts should order President Buhari to make public his health status.
In a statement signed by its Chairman, Niyi Akinsiju and Secretary Cassidy Madueke, BMO asked Nigerians to dismiss "the moronic claim from Ikenga. He is the kind of person that is giving the Nigerian Bar Association a bad name, bringing all sorts of malicious lawsuits and invectives against the person of the President, He should be reminded that under the National Health Law any adult has the right to disclose or withhold his or her health Status.
"Aside from that, what could be more telling of the President's fitness when he has visited 21 states in the last two weeks, 18 states twice and three states once.
"President Buhari has shown that at his age, he is a hard worker, going by things he has put in place in three and a half years: the roads, the rail system, power supply etc. These are unprecedented achievements. No head of government has done half that in Nigeria's history.
"In any case, President Buhari is not a Robo cop, he is a mortal like any one of us and can fall ill at any time- again, just like any of us. We at BMO are proud to be associated with him for the things he has done, which are unmatched and unmatchable especially by the ruinous People's Democratic Party (PDP) elements."
BMO said despite Buhari's hectic campaign tours, to more than half of the States, "he has not abandoned his normal duties. Also, in all the states where he has campaigned, he has commissioned several Federal Government projects.
"Of course, we understand why PDP, in its blurred vision, cannot see any of this. We strongly recommend that PDP leadership should see the nearest Psychiatrist for evaluation and cure for their multiple neuroses. Perhaps then they will see what others are seeing.
"Pensioners are jubilant, workers being owed a back-log of salaries have being settled. There is endorsement galore; students, oil marketers, traders, fishermen, farmers and beneficiaries of Social Investment Programme (SIP) are all singing the Presidents praises." BMO said only the myopic and people in perpetual denial will still challenge or doubt that President Muhammadu Buhari is fit, in good health, and more than able, physically and mentally, to discharge the duties of his office for the next four years."
BMO says the CUPP spokes person Ikenga should be ashamed of himself "for collecting peanuts for character assassination. we want to remind the public that this 'no chamber', 'charge and bail CAC lawyer' was an aide to Bukola Saraki. Just a few years ago, he was parading himself as President of Youth Council of Nigeria.
"Ikenga should be reminded that pouring out the pot-pourri of invectives won't get to President Buhari's base, a sea of patriots in all the states he has gone to in the last two weeks, unlike the PDP candidate Atiku Abubakar who spent two weeks in Dubai for Medical treatment, only for his handlers to come out of that two-week haze with a compendium of what is now infamously known as the 'Dubai Strategy'.
"We know Ikenga is only playing his role in the Dubai Strategy, so we are not bothered. President Muhammadu Buhari remains committed to lifting Nigerians out of Poverty, so far over 13 million Nigerians have been touched by his Social Investment Programme and the next level is definitely going to be more telling in the lives of the average citizen", BMO added.