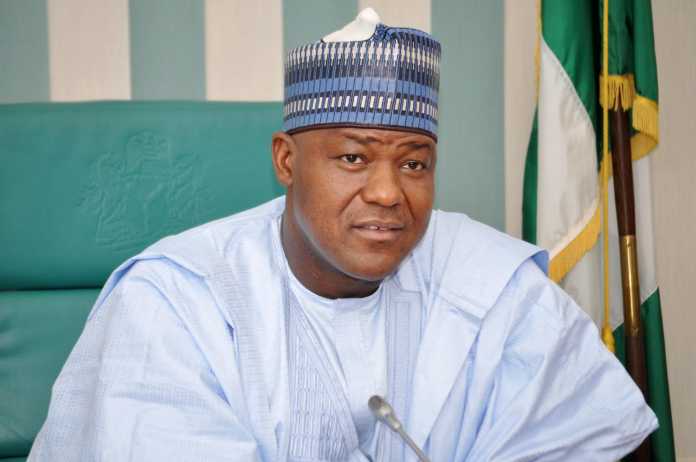 Speaker of the House of Representatives, Hon Yakubu Dogara, has advocated for local refining of crude oil to make fuel available and easily accessible to all Nigerians, saying every other measure to put an end to the recurring problem of fuel scarcity will work temporarily which he described as embarrassing.
The Speaker made this known when he received the executive members of the Petroleum and Natural Gas Senior Staff Association of Nigeria (PENGASSAN), in the National Assembly.
Hon Dogara said while consultation is ongoing on the part of leadership at different strata, the results will only achieve temporary relief until refineries are functioning enough to refine crude locally to meet the demand of Nigerians.
He said, "Unless we are able to refine crude locally, we will never be in a position as a nation to say bye to fuel scarcity and that is the truth. Anyone who thinks we can depend on importation and still solve this problem is deceiving himself.
"You see, when you import, you are depending on so many variables. These variables are not within your control and anything can happen along the line that may result in this.  The solution is to refine crude locally and end this shame once and for all.
"The final solution will be to refine this crude, put it in the filling station and say bye to fuel scarcity."
The speaker also called for capacity building for workers to discharge the responsibility to yield optimal results.
While thanking PENGASSAN for taking the right path by engaging with legislators on areas of concern on developments in the petroleum sector,  he noted that dialogue between citizens in the form of associations, unions and civil society groups, and the legislature, will deepen the process of democracy by making the government more responsive to their  demands.
Hon Dogara also assured them that the House and the Senate are jointly working on the remaining components of the Petroleum Industry Bill to ensure that their passage are expedited. He also advised them to take the opportunity of the joint public hearing of both petroleum committees of the National Assembly to make their input to the Bill.
Earlier, president of PENGASSAN, Comrade Francis Olabode Johnson, commended the House for its effort at ensuring accountability and transparency in the oil and gas industry, as well as the National Assembly for passing the PIGB.
He said the fuel scarcity Nigerians are experiencing is embarrassing and urges the House to collaborate with them on finding a sustainable way to end the crisis and prevent a resurgence by revamping and rehabilitating the nation's refineries with timelines and strategies that will lead to adequate and sustainable crude supply.
The PENGASSAN president also asked that all encumbrances associated with importation of refined products into the country should be addressed along with enhancement of infrastructural facilities, while appealing to the lawmakers for support for initiatives that will lead to job creation and improved security.