Don't Drag Osinbajo into Ogun Politics, Group tells Anisulowo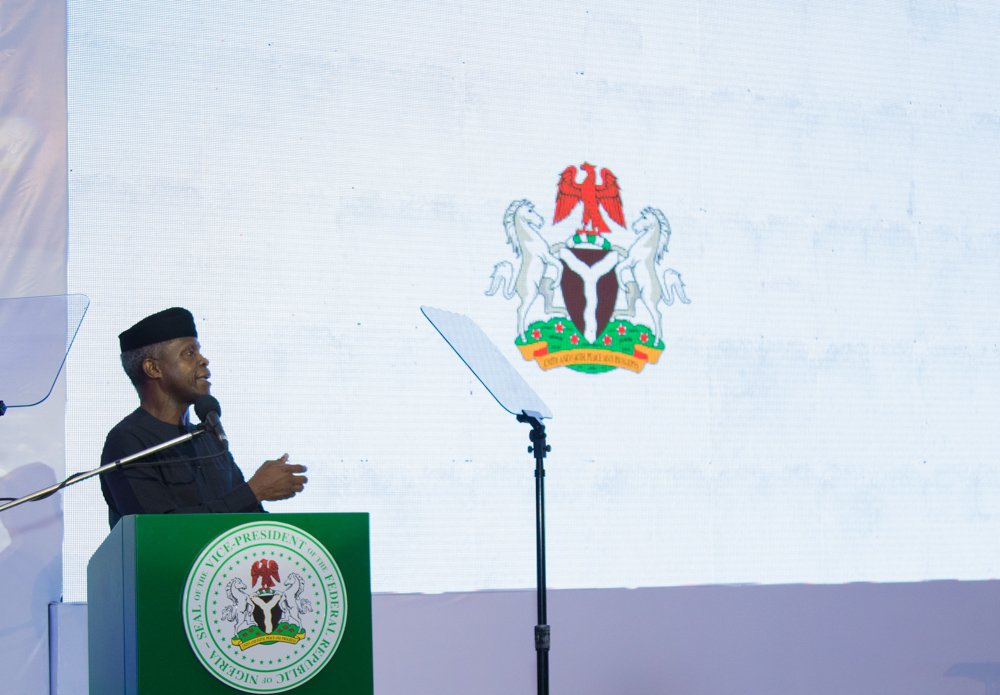 In the wake of the political drama unfolding in Ogun state, a political group has warned Senator Iyabo Anisulowo and other politicians against dragging Vice President Yemi Osinbajo into the ongoing political situation.
The Initiative to Save Democracy (ISD) noted that although the Vice President is an indigene of Ikenne in Ogun state, he has never meddled in the politics of Ogun or influenced the outcome of electoral or political processes in the state.
In a statement issued in Abeokuta, capital of Ogun state, the President of the group James Akinloye pointed out that politics is local and what is happening in Ogun is beyond the Vice President.
He explained that the emergence of Prince Dapo Abiodun and Adekunle Akinlade as governorship candidates of the All Progressives Congress in parallel primaries have nothing to do with the VP.
"Prof Osinbajo knows nothing about the zoning to Ogun East or Ogun West and has never campaigned or urged voters to support any of the candidates," Akinloye said.
"We all know that the Vice President resides and votes in Lagos state even though he is an indigene of Ogun. To the best of our knowledge, he has never mingled in Ogun politics and has nothing to do with what is going on.
Akinloye pointed that the party (APC) oversaw the primaries and had the National Working Committee posted to states across the country.
"To drag the Vice President into this is completely unfair. Senator Anisulowo is only whipping up sentiments where there is none."
"The APC NWC was charged with conducting the primaries in Ogun state and other states across the country and they should be held responsible if the election is not free or fair.
"Calling out Prof. Osinbajo because he is from Ogun is completely petty and unbecoming," Akinloye stated.
He added that in other States where two candidates emerged the name of the Vice President was not mentioned.
The group cautioned the former Minister of State for Education against promoting violence and hatred in the state.
"She and other aggrieved persons should take their matter to the APC, that is where a solution can be proffered. The Vice President will not join issues with politicians but as observers we will tell the truth."
"Vice President Osinbajo is a man of integrity and a man that is widely respected. He should not be dragged into Ogun politics by Anisulowo or any other politician."