Don't Play into the Hands of Agents of Disunity, President Buhari Urges Benue People.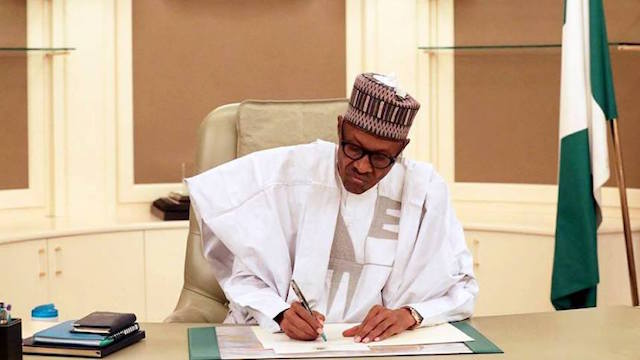 Repeated acts of mass killings and destruction in parts of the country and Benue State in particular, point to the evil design of enemies of peace and unity who have desperately been trying to bring the country to this sorry point: a brother killing brother, a neighbor killing a neighbor and a community attacking and killing members of another community.
The President strongly warns citizens against playing into the hands of the agents of disunity.
President Buhari says those behind the Church attack that left 18 people dead, including two Priests, did not mean well for Nigeria and peaceful coexistence.
The revenge attacks that followed in which 11 members of the Hausa communities were killed are part of the agenda of the bandits and their sponsors to turn Nigerians against one another. We must resist all temptation to fall into this laid out plan.
The President is greatly pained by this persistent violence and the total disregard for the sanctity of life by those he called "these hideously evil people who have no iota of respect for humanity, decency and civilization."
The President reiterates that the government will not rest on its oars in its determination to fish out these barbarous mass murderers and their clandestine sponsors.
President Buhari equally assures Nigerians that measures being put in place by the government will, sooner than later, bring to an end, these extremely brutal and wanton killings.
Garba Shehu
Senior Special Assistant to the President
(Media and Publicity)
April 26, 2018