#FakeNews Prosecute Authors of Fake News – MURIC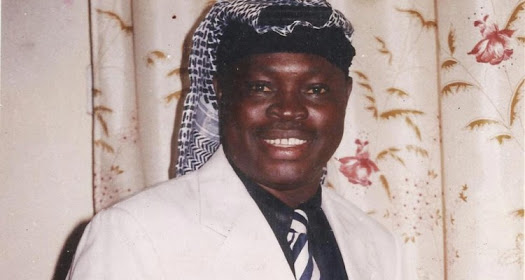 The Muslim Rights Concern (MURIC) has called on the Federal Government (FG) to investigate and prosecute authors of fake news, particularly the controversial publication on Miyetti-Allah's involvement in the killings which occurred in Barkinladi, Riyom, and some parts of Jos South last week. The organisation also cautioned Nigerians on the need to investigate all news items before jumping to conclusions or taking any action.
MURIC was reacting to reports of fake news published by some media houses on 25th June, 2018 in which Danladi Ciroma, the North Central leader of the apex cattle breeders' organization was quoted as admitting that the mayhem in Plateau in which 100 people were killed was 'retaliatory'.
The false story containing admission of responsibility for the killings was greeted with a tornado of rage and criticisms. It also allegedly led to reprisal killings of people of Fulani descent and those identified as Muslims in the city of Jos and environs. Influential politicians from the south as well as members of the opposition called on government to declare war on Miyetti-Allah.
MURIC expressed shock and deep sadness over the false story. The organization blamed the phenomenon of false stories on unprofessional conduct by journalists, personal involvement of journalists in religious extremism and the spread of Islamophobia among Nigerian journalists.
Lamenting the proliferation of false and provocative publications, the human rights organization said Muslims have been the victims of false and hostile publications targeted at defaming Islam and its adherents since a long time ago. It insisted that many fake stories about herdsmen killings have been planted in the media just to cause crisis and further killings.
Expatiating further, the association said, "Some journalists are overstepping their bounds. They deliberately ignore the fact that writing and spreading fake news is an abuse of freedom of speech. The author of the fake story on Miyetti-Allah in particular has violated Allah-given fundamental rights of Fulani citizens by deliberately writing and publishing fake news about them, knowing such to be false.
"He has committed a crime against humanity. He has exposed Fulanis to danger. Nay, he has equally subjected Fulanis in particular, Muslim travelers and other Muslims throughout Nigeria in general to untold hardship, tremendous trauma and immense psychological torment.
"He has also exposed many Muslims to ridicule and grievous physical harm, including death of many Muslim faithfuls. Our hearts bleed for hundreds of innocent Muslim travelers whose vehicles have been waylaid while hoodlums searched, identified and killed them in Jos and environs during crises. Hundreds of Muslim women have been widowed, their children orphaned on this particular road. Enough is enough.
"We therefore urge FG to investigate all fake stories, identify and prosecute their authors for deliberately using their stories to cause mayhem knowing such to be false. Muslims living or passing through crisis-ridden spots need the protection of FG from conflict merchants. Nigeria must teach authors of false stories the lessons of their lives if we are serious about our search for peace", the association said in the statement signed by its director, Ishaq Akintola.
Continuing, MURIC said, "FG must follow the example of Kaduna State Government by taking erring journalists to court. Kaduna government did not hesitate to prosecute Luka Binniyat who published a false report in the Vanguard newspaper of January 24, 2017 in which he falsely claimed that five students of a college of education were killed by Fulani herdsmen."
The organization alleged that although Nigerian Muslims had been complaining for long, evidence is now emerging that some Nigerian journalists are flagrantly violating the ethics of their profession and abusing the constitutionally guaranteed right of a free press by telling lies, fabricating stories and manufacturing fictitious scenario. Their publications have created panic, divided the people and caused breakdowns of law and order.
MURIC commended Premium Times for accepting responsibility and for promptly sacking the reporter. It also gave kudos to the Vanguard which sacked its own reporter in 2017 for the same offence. Applauding the government of Kaduna State, the association called on state governments to hand over journalists who spread fake news within their states to the police for proper prosecution.
"The ball is in the court of the security agencies. They must investigate, identify and prosecute the author of all fake news. The law must be allowed to take its due course. Governor El-Rufai of Kaduna State has set a precedent. No state government in a genuine search for peace can afford to harbour those who spread the fire of hate, war and destruction. Some journalists have allowed their religious sentiment to becloud their sense of responsibility. Such journalists are walking bombs. They must be made to face the wrath of the law as a deterrent to others".
MURIC also cautioned Nigerians on the need to avoid spontaneous reactions. "Nigerians must learn a lesson from the Plateau progrom. We must investigate reports very well before jumping to conclusions particularly in these days of new media. Christians and Muslims must make good use of the teachings in their scriptures in real life.
"The tragedy of the Nigerian nation lies in the multiplication of an extremist religious population. No religion is excluded. Although churches and mosques increase in their hundreds, Nigerians take joy in acrobatic religiousity. Yet, when placed parri passu with our gymnastic criminality, our extreme religiousity is outrageously paradoxical. Our actions do not reflect our faith.
"Whereas the Qur'an warns Muslims to find out the truth 'fatabayanuu' whenever any rumour is brought to them (Qur'an 49:6) and the Bible also cautions Christians to "Test all things. Hold fast to what is good" (I Corinthians 5:21), Nigerians rush to kill and maim fellow compatriots at the first breaking news".
In its concluding remarks, the association called on media houses to caution their employees against overzealousness and unprofessional conduct. "Journalists are first and foremost Nigerians before they joined the Fourth Estate of the Realm. The responsibility to promote the peace of our country must be numero uno on our minds. They must eschew religious bigotry and ethnic jingoism. They must also steer clear of political desperadoes who wish to use them for their narrow objectives".
MURIC also appealed to governments to be firm in making scapegoats of recalcitrant reporters. It urged journalists to give a human face as well as patriotism and consideration for humanity to their stories. It contended that journalists may be free to write anything but the freedom of those who write hogwash and fake news should not be guaranteed in societies where truth is sacrosanct.
Professor Ishaq Akintola,
Director,
Muslim Rights Concern (MURIC)