Nigerians Condemn House On The Rock Pastor Paul Adefarasin For Preaching Hate Sermon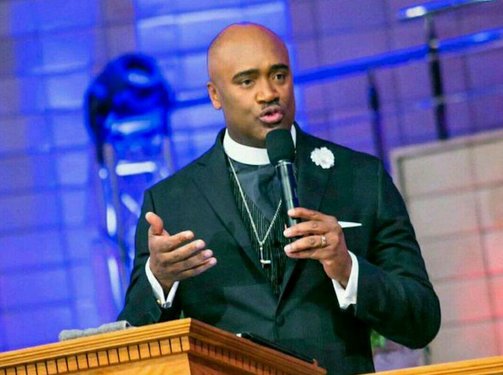 The General Overseer of House on the Rock Church, Pastor Paul Adefarasin has come under heavy attack for inciting hate speech through his platform.
The Pastor, while delivering his Sunday service sermon stated that the third Mahdi is responsible for all the attacks on Christians in the north with a clear agenda to Islamize Nigeria.
Adefarasin, in his sermon, also claimed that the mahdi is doing so for the Fulani people in order to colonize Nigeria, while emphasizing that Nigeria will never be a Fulani Republic.
However, this has generated a lot of negative reactions from Nigerians who have expressed their disappointment in the man of God for criminalizing the Fulani tribe over the wrongs of a few bad eggs.
Below are the reactions from Nigerians online:
"No genuine Christian should support that hate speech spewed from the pulpit by Paul Adefarasin.
If you do, I am sorry, your Christianity is questionable. Love is the opposite of Hate. God is Love." @ AdeBanqie tweeted.
"Pastor Paul Adefarasin called out a whole ethnic group and accused them of trying to Islamize Nigeria through a "Mahdi" that doesn't exist".
According to IIsaAida: "When we tell our children of those who almost tore this nation apart to continue raping it.
When they ask who they were, we will tell them of Oyedepo and Adefarasin. Sadly there are many others. Unaccomplished, nameless folk. Equally guilty but too inconsequential to be named".
Another twitter user, Davidatta Babygiwa, said: "Just watched Pastor Paul Adefarasin's video and I must say I'm very disappointed he is preaching such bogus conspiracy sermons. Met him once and I had nothing but praise for him but today, I have no praise for him".
Renown social commentator and media specialist, Kayode Ogundamisi tweeted: "Do we have Fulani Christians, obviously our men of God are not making any effort to draw that distinction. The assumption is all Fulanis are Muslims, they hate Christians and want to colonize Nigerians. The Criminalization of anything Fulani may come back and bite us".
Many of those who expressed their displeasure at the hate sermon agreed and admonished men of God to rather use their platforms to preach peace instead of propagating hate speeches that can flare up ethnic crisis and lead the country to war.