FG's Agric Revolution Is Real – Lai Mohammed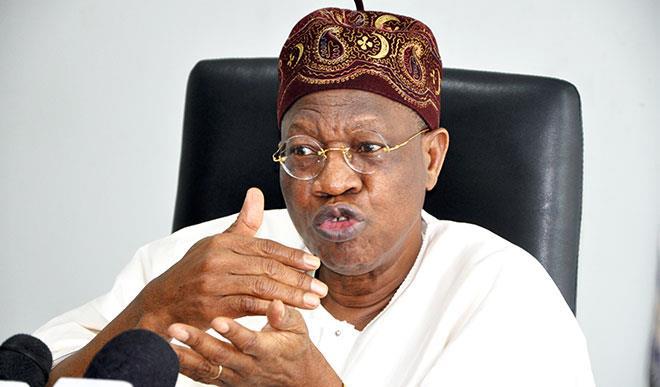 The Minister of Information and Culture, Alhaji Lai Mohammed, has said the present administration's agricultural revolution is not a mere propaganda but a reality, with enough evidence to back it up.
The Minister stated this at a banquet held in his honour in Birnin Kebbi by the Kebbi State Government on Sunday night.
The Minister, who was in Kebbi State with over 30 journalists on a tour of rice farms and other agricultural activities, said the fact that Nigeria has been able to cut down on rice importation from 644,000 metric tonnes to about 22,000 metric tonnes within two years
is a clear demonstration that the agricultural revolution is working.
"We brought the media here today to let the world know that when we talk about agricultural revolution, it's not about propaganda, it's about reality, it's about saying that Mr. President's vision that agriculture is the only way out is absolutely correct.
"The fact that the state today has grown from a meagre 2.5 metric tonnes of rice per hectare to as much as 10 or 11 metric tonnes from one hectare, I think it speaks louder than any propaganda you can think of," he said.
Alhaji Mohammed challenged the media to investigate and understand how the Anchor Borrowers' Programme of the Federal Government is actually supporting farmers to increase their yields.
He said from the support of about N200,000 given to farmers per hectare of rice in form of inputs, improved seedling, water-pumps and extension services, they have been able to realise between N800,000 and N1.2 million as return on investment.
"This is not just about revolution, it's about poverty reduction, it's about inclusiveness in governance," the Minister said.
Alhaji Mohammed said with less than N100 billion spent on the Anchor Borrowers' Programme across the country so far, Nigeria is on the verge of exiting rice importation, with the establishment of more rice mills in the country and the closure of 7 rice mills in Thailand.
"We need to invest more in agriculture because the returns are very fast and are appreciable not just in terms of food sufficiency but also in terms of job creation and poverty reduction," he said.
In his remarks, the Kebbi State Governor, Senator Atiku Abubakar Bagudu, said the state is succeeding in the agricultural revolution because it has keyed into the vision of President Buhari.
"What we are celebrating in Kebbi is as a result of the campaign promises of the All Progressives Congress to provide security, to provide economic opportunities for all, to fight corruption and all of these have been achieved quite significantly in Kebbi State, with the support and leadership of President Muhammadu Buhari and his very able
and capable Vice-President, Prof. Yemi Osinbajo," he said.
The Governor recalled that the President launched the Anchor Borrowers' Programme in Kebbi State and that, so far, N54 billion has been disbursed to 270,000 farmers in 31 states across the country.
He said the investment has triggered an unprecedented growth in agriculture, which is partly responsible for the country's exit from recession.
Commissioners of key ministries in the state later took turns to brief the Minister on their achievements