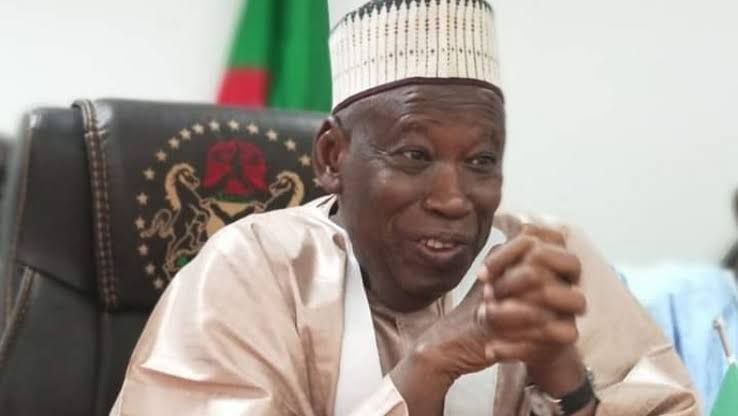 Amalgamation of many gubernatorial candidates from different political parties for the 2019 election commend the ruling of the Appeal Court, Kaduna Division over a ruling in favour of Governor Abdullahi Umar Ganduje of Kano state, in a suit filed against Ganduje by the opposition People's Democratic Party (PDP) and its gubernatorial candidate, Abba Kabir Yusuf.
Under the auspices of Coalition of Governorship Candidates for 2019 General Election, the Chairman of the forum Ambassador (Dr) Ibrahim Mohammed Gaya, they wrote to governor Ganduje congratulating him and at the same time urging him to continue to be steadfast, focused and committed.
While reminding that the 2019 election was genuinely conducted, they further argued that, "We told all other gubernatorial candidates then, that, the election was in line with the global best practices, as was conducted peacefully and transparently."
In the letter that was signed by Ambassador Gaya, the gubernatorial candidates call on all the opposition parties to face reality and understand that "…the people of Kano state were satisfied with the style of leadership of His Excellency Governor Abdullahi Umar Ganduje in his first tenure in office. That is why they (electorate) shun all other candidates and gave him a second tenure from 2019 to 2023."
The gubernatorial candidates further maintain that, both the Election Petition Tribunal and the Court of Appeal, Kaduna, "Made it categorically clear to all that, Kano was all out for credible election, that was why they opted for governor Abdullahi Umar Ganduje during the 2019 general election. And that was made possible because of the good voter education, good security preparation and effective understanding of our civil society."
Ambassador Gaya was a gubernatorial candidate under United People's Congress (UPC) other parties involved in this congratulatory message to Ganduje include
Alliance for Democracy (AD), Justice Must Prevail Party (JMPP), National Unity Party (NUP), Masses Movement of Nigeria (MMN) Restoration Party (RP) and NEP Party among many others.
Abba Anwar
Chief Press Secretary to the Governor of Kano State
Tuesday 26th November, 2019
fatimanbaba1@gmail.com