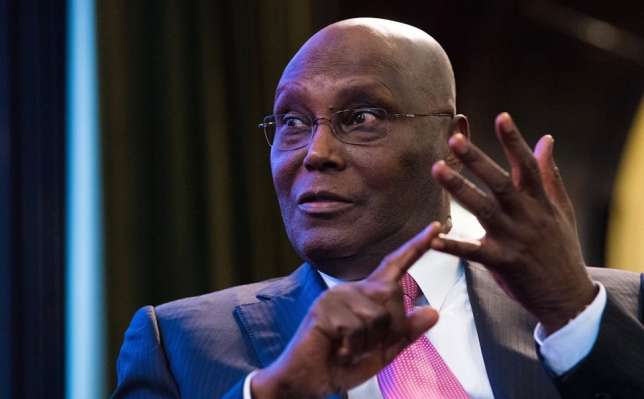 Atiku's Dollar Rain and What to Harvest — Maiwada Dammallam
There are credible reports that today's atmosphere will be "dollarised" as the PDP presidential candidate, Atiku Abubakar is set to implement a critical aspect of PDP's campaign plan which is to compromise INEC and security officers by monetising their responsibilities. Millions of dollars were said to have been disbursed by PDP/Atiku to 37 trusted aides and carefully selected presidential campaign committee members to cover the 36 states of the federation and FCT.
The targeted beneficiaries of this "dollar rain" are senior INEC officials, Military officers, senior officers of the NPF/DSS/NIS/NSCDC and any security agency that will participate in the elections. Although no figure was quoted as individual packages to the beneficiaries, it was said the 37 selected "strategists" were promised as much as N100m each and possible consideration for political appointments if they score victory for PDP. In the likely event of PDP losing the election, they will be compensated with N25m each and a promise of a special package for those that may serve as witnesses in litigations that will be built around phantom allegations of election rigging perpetrated by APC.
No gainsaying this is an election that will be the most contested in both political and judicial senses. PDP will do anything to either win the election or create chaos in the polity to score a constitutional crisis which, according to the plan, PDP in cohort with some compromised mushroom political parties will lead a campaign for the disqualification of both President Buhari and Atiku Abubakar to pave way for new candidates for the elections.
This will sound more plausible to those with finer details of the desperation and intrigues at play within the PDP. PDP's desperation is way beyond Atiku Abubakar's ambition. The primary motive of the desperation is not to have Atiku in but to have Buhari out. Having Atiku in is only an added advantage.
The belief among authors of the PDP's strategies is that, a 2nd term for President portends a realistic danger to the freedom of all the PDP big shots including Atiku Abubakar as President Buhari will pursue a wholistic and holds barred anti-corruption war that may trace their misdeeds even farther than PDP's 16 locust years. It's therefore reasonable to agree Atiku can easily forgo his presidential ambition in exchange for his freedom complete with existing advantages as a senior citizen.
Of course, all eyes will be wide open. Any official that chooses to collect money to compromise his responsibility should do so with the awareness that this election will be the most investigated. Jailed INEC officials that were careless to be compromised in 2015 should remind any adventurous official that it's no longer a "go and sin no more" situation, it's now a "sin and go to jail" affair. This should be our guide as we go for the polls.