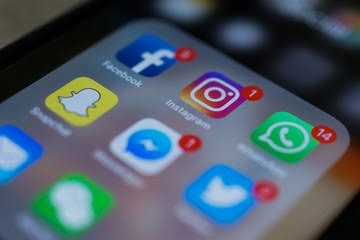 At a Press Conference on Tuesday, the Minister of Information and Culture, Lai Mohammed said that the government planned to push forward its plans to regulate activities on social media in Nigeria. During the briefing, the Minister's rationale was that no responsible government would allow activities capable of setting the country on fire to continue. These activities, as we all know, include the propagation of political propaganda and fake news through social media platforms like Facebook, Twitter, Instagram, and the highly encrypted and virtually unregulated, WhatsApp.
Nigerians have freedom of speech. However, freedom of speech has its own inherent limitations in a civilized democracy. These include placing outright policy and legislation to deter speech that is harmful to others; threatening to the peace and security of the society; or speech that is repulsive and reviled.
This means that people are free to express themselves, however, people must know that essential responsibilities are always accessories to every power and every freedom. Every citizen has a fundamental role to play to preserve the sanctity of civility and unity that binds the nation together.
Every post on social media must be within basic guidelines; every one that posts on social media must do so within established frameworks; and even government must work to preserve the intrinsic freedom of citizens to articulate their views, express their concerns and grievances, and hold the government accountable.
As the world evolves, so must we. Yes, social media can set the country on fire, however, it can also be a vehicle for good. Citizens must feel free to air their thoughts on issues; and government must also be responsive.
The internet is a double edged sword, as it can make or mar; build and destroy; and teach and unlearn. A tool can also become a weapon, yet, we must always remember that it was first a tool. Therefore, as we regulate its use, we must never lose sight of its usefulness.
Twitter: @yesmylo