No to CAN's Appeal for Clemency for Killers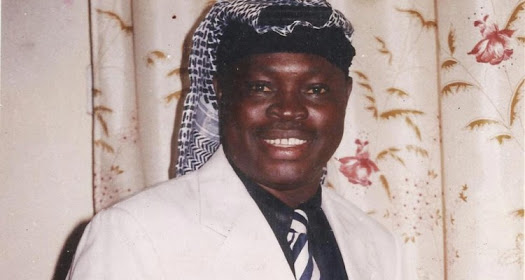 The Muslim Rights Concern (MURIC) has frowned upon an appeal made by the Christian Association of Nigeria (CAN) to President Muhammadu Buhari asking him to intervene in the death sentences passed on five Christian youths in Adamawa State. The appeal was made in a press statement issued by CAN president, Rev. Samson Ayokunle, on Tuesday in Abuja.
The five convicts were sentenced to death for culpable homicide by Justice Abdul-Azeez Waziri of a High Court in the state. They were alleged to have, on June 1, 2017, 'willfully and intentionally conspired and attacked three herdsmen rearing cattle at Kadamun village in Demsa Local Government Area.' One of the herdsmen, Adamu Buba, was killed and his body was thrown into a river. The convicts also maimed several cows.
MURIC described CAN's action as an attempt to obstruct the course of justice using its connections in the Federal Government. The organization said, "It is infantile, ludicrous and unacceptable. It is an attempt to aid and abet criminality while pointing accusing fingers at innocent Muslims. It is outrageously outrageous. This should not have come up at all. It is absolute bunkum."
In a press statement obtained by our correspondent and signed by Professor Ishaq Akintola, director of the human rights organization, MURIC argued that at least four Muslim kidnappers were sentenced to life imprisonment by the same judge, in the same court and on the same day but CAN said nothing about them. It added, "Again, where was CAN when the Fulani kidnappers of Chief Olu Falae were sentenced to life imprisonment about two years ago?"
Continuing, it asked, "Why is CAN being so parochial? How can we have different laws for different people? Which one does CAN want to follow: the rule of law where every Nigerian is equal before the law or the 'rule of escape' where Christians, rich and powerful citizens are above the law? Why is CAN eager to set them free if the organization is not their sponsor or very close to their sponsor or sponsors?"
Akintola expressed dismay at what he called "well educated Christian leaders can openly canvass for selective justice. CAN wants criminals and killers among Christians to go scot free so they can kill more Muslims but the same CAN will not put in a single word for criminals among Muslims who were sentenced to life imprisonment."
Again he asked, "Can you see what acrobatic religiousity has done to Nigeria?" What will happen if Muslim leaders also use their influence (and that is if they have any) to secure freedom for Muslims who commit murder? How can we find any solution to these killings? Our own stand is that whoever commits an offence, whether he is a Muslim or a Christian, should be punished in order to serve as a deterrent to others. Let the law take its due course. Sentence Muslims to death if they kill. Sentence Christians to death if they kill."
MURIC insists that no group is totally innocent, adding, "There are criminals among Muslims and there are criminals among Christians but for any religious leader to seek immunity for criminals in his flock makes mockery of the judicial system. We are all looking for an end to killings in this country. People are just being killed like rams everywhere. It is therefore shocking to hear a group which claims to be holier-than-thou attempting to shelter killers because they happen to belong to the same faith.
"Interestingly, CAN has been in the forefront of those complaining. The umbrella Christian body was pointing accusing fingers at Fulani herdsmen and Muslims but the outcome of investigations now prove otherwise. Several members of Benue Christian militia have been caught with arms. They are being funded and trained secretly by the state government. A fake military barracks has been discovered by the army.
"Those who secretly fund a militia group are capable of doing anything. Those who set up fake military barracks can do and undo. We strongly suspect that these hitmen have been instructed to disguise as Muslims to stage attacks on Christian targets in order to hang the crime on Muslims.
The human rights group also has a poser for CAN. "Otherwise what informed the ugly scenario in a Benue church where two Catholic bishops were killed along with other worshippers? Those being tried for this heinous crime are all Christians: Manga Husseini, David Akenawe, Agada Tsesaa, Tarza Orvanya & Ngyohov Shin. How far will some people go just to tarnish the image of Muslims? Soldiers also arrested two suspected members of a militia gang terrorizing residents of Katsina-Ala in Benue State two days ago and both of them are Christians.
"If we add the five Christians who killed the Fulani and wounded their cattle to the list of Christian killer militiamen, what we have is a situation where the riddle of killings is being solved little by little. The Fulanis have been complaining for a long time that they were being attacked. Whole Fulani families and communities were being wiped out. Their cattle were being rustled. Nobody listened to them because the perpetrators have been well trained, extra-careful, clever, methodical but merciless and deadly. We should not treat this case with kid's glove now that some people have been caught."
MURIC alleged that there is a plot to tarnish the image of Muslims and their religion. "The plot to incriminate Muslims or hang crimes on innocent Muslims in order to smear the good name of Islam is gradually unfolding. We will not stand akimbo while the real dramatis personae in this game use blackmail and intimidation to cover their tracts.
Turning philosophical, Akintola said, "Only Almighty Allah himself can save Muslims from these plots and intrigues. We Muslims are very plain. We say it as it is. Mischief and subterfuge are not in our character. We take our religion seriously. No pretense. Muslims don't fight secretly. They don't pin crime committed by them on innocent people. They declare war openly only when they are attacked. But there is enough evidence now that it is not so on the other side. Any method goes, fair or foul."
MURIC argued that "it is scandalous for a body like CAN to be '…calling on President Buhari to intervene in the death sentence passed on these Christian youths in Adamawa.'
The organization therefore advised CAN to allow the law to take its rightful course. "Christian leaders should stop interfering with the course of justice. It is unethical to ask the president to intervene in a criminal case. Summon your legal team. Head for the appeal court. Afterall the convicts were tried by a court of competent jurisdiction. It was not a Shariah court."
Akintola appealed to religious leaders to comport themselves with the dignity which Allah has granted them. "They should not attempt to sway justice in any direction. The Glorious Qur'an commands justice (16:90). It forbids deviation from the course of justice (Qur'an 5:8) and enjoins Muslims to maintain justice even if the case is against their friends or members of their family (Qur'an 4:135).
Going comparative, Akintola cited relevant portions of the Bible which teach justice. He said, "Similarly, the Bible declares, 'When justice is done, it is a joy to the righteous but terror to evildoers.' Proverbs 21:15. It says, 'Blessed are they who observe justice, who do righteousness at all times!' and adds, 'But let justice roll down like waters, and righteousness like an ever-flowing stream' (Amos 5:24).
He urged Nigerians to obey the scriptures, "We can all see now that the problem with Nigeria is acrobatic religiousity. It is not an acute lack of resources. People know what their scriptures teach but they choose to follow their whims and caprices. Let us follow the true teachings of our holy books."
Concluding, MURIC said, "In our closing remarks, we urge President Muhammadu Buhari to ignore CAN's request for freedom for killers. We commend the gallant soldiers, policemen and DSS who are working day and night in Benue, Taraba, Plateau and other places to ensure that killings stop and that killers are brought to book. Instead of conducting clandestine manouvres, we urge the leaders of CAN to join hands with Muslim leaders in an effort to enforce law and order in Nigeria."
Professor Ishaq Akintola,
Director,
Muslim Rights Concern
(MURIC)