On Vice President Yemi Osinbajo: Frank Gaffney's Gaffe – Akinloye James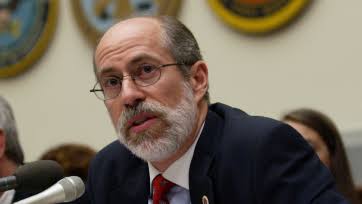 Frank Gaffeny Jr. Is known for his many conspiracy theories which flow inconsistently with logic, borne out of racism, bigotry and ignorance. He was one of those who ran with the fiction that former American President was not American born, because he believed he wasn't born in Hawaii but in Kenya – contrary to common sense and obvious facts. He even went ahead to accuse those who served in his administration of being jihadists.
He sees everything Islam or near through the prism of conspiracy theories, racism and fear.
So one is not surprised that his comments on Vice President Yemi Osinbajo's visit to the United States of America, and his meeting with Vice President Pence was seen in the lens of Islamophobia. He questions the visit and frowns at it, making horrific claims to support his bias.
Yet, Vice President Pence couldn't have had a better guest from Nigeria in the White House to tell him the facts of our country on ground. Asides the fact that they have many things in common, like both being Vice Presidents, both being Christians and Church leaders, both having grey hair, both having the same number of children, Vice President Osinbajo is fully abreast of Nigeria's situation almost as much as his boss, President Muhammadu Buhari.
As Nigeria faces security challenges, the tendency to view them from the religious perspective has become commonplace. Festered by mostly politicians in the Gaffney's league of thought. And it is those who fester these kinds of perspectives that Prof. Osinbajo was talking about when he mentioned the category of kidnappers who were being driven by political cartels.
Killings from herders – farmers' clashes – which have drastically been reduced – have been given the religious coloration, because some politicians stand to benefit from it.
Meanwhile, both Christians and Muslims share the victimhood.
The ruthless killers, bandits, terrorists, rustlers or armed herdsmen do not know religion when they strike. In fact, in places like Zamfara, Katsina and Borno State, where a good number of the attacks are perpetuated, the victims are mostly muslims. So it is factually erroneous to suggest that Christians are facing a genocide in Nigeria. It is simply a lie.
The attempt to paint a religious war out of socio-economic crimes by paranoid persons like Gaffney do not help to better a situation where every hand needs to be on deck to solve.
So when Pence and Osinbajo sat to talk, they spoke based on facts and solutions. Osinbajo is Nigeria's number two man, a lawyer, a prominent pastor and religious leader. It is safe to say Pence had a good hand and head on as the sensitive matters of Nigeria's security challenges were discussed.
Professor Osinbajo also brings to the table a mandate from the South-Western Nigeria region: as its topmost politician and a foremost leader. So when Frank Gaffney says he was repudiated by his own people for telling a lie, Gaffney tells two lies in one dish.
Prior to the elections, Oba Adeyemi, the Alaafin of Oyo, one of the foremost traditional leaders of the Southwestern region had described Professor Osinbajo as a cerebral lawyer who had excelled in his profession. The Yoruba Council of Elders had also hailed him as an Ambassador of Yorubaland. Chief Ayo Fasanmi, the leader of Afenifere, Yorubaland's pan-socio-cultural organisation have said that Professor Osinbajo has put Yorubaland on the map, like Awolowo did.
Frank must have found his facts upside down.
The claim that Professor Osinbajo lied is also a lie – in itself. The Vice President during his trip only explained that while indeed security challenges existed, and where being tackled by the President Buhari led administration, some cases of these challenges were politically motivated and sponsored, while others were false entirely – and there are instances to prove this.
Only last week, the Nation Newspaper reported the story of the arrest of Abdullahi Mohammed, a Nassarawa-based businessman. What did he do? He conspired with his friend and planned and staged his own kidnap in order to force his family to pay his ransom.
This is just one out of many, a Google search would put more facts on the table.
Frank Gaffney Jr. prides himself as the President of the Centre for Security Policy. There is a report that says some of the polls he has conducted as well as the proposals that have come out of his Centre have influenced President Trump's policies – including the "anti-Muslim" immigration policies. He is doing the world harm as he continues to allow his Islamophobia hurt his thinking, and making him a peddler of racist agenda and outright falsehood.
Like his many conspiracy theories that have been upturned as outright false stories, his claims about Vice President Yemi Osinbajo is just another GAFFE!
Akinloye James is the President of the Initiative to Save Democracy, he writes from Ogun State.