Onnoghen has Fouled the Temple of Justice, and Must not be Treated with Kid Gloves – BMO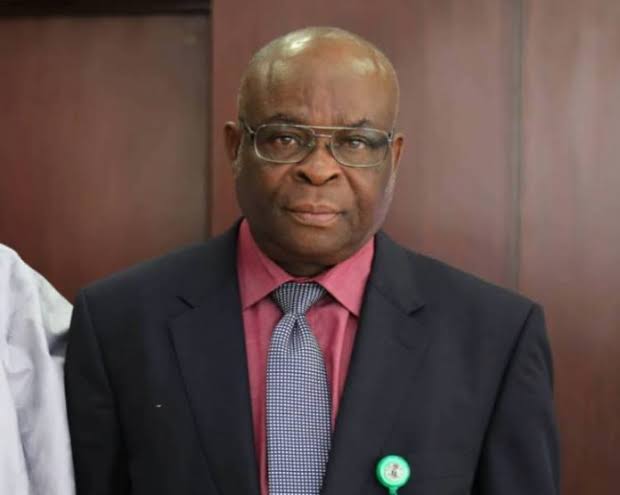 The failure of Justice Walter Onnoghen (suspended Chief Justice of Nigeria, (CJN)) to declare his assets and thus breaching the Code of Conduct expected from Judicial Officers, among several other malfeasances and breach of the Money Laundering Act, are too grave to be treated with kids gloves, the Buhari Media Organisation (BMO) has stated.
The group in a statement signed by Niyi Akinsiju and Cassidy Madueke, its Coordinator and Secretary respectively, noted that the offences that are being prosecuted and that have been petitioned against Justice Walter Onnoghen have tainted the sanctity of the judiciary and are not matters to be played with or treated with levity.
"Justice Walter Onnoghen is alleged to have outrightly failed to declare some of his assets. In fact, he declared only salary accounts but failed to declare accounts where he had funds that were far above his legitimate earnings as a public officer.
"There is also no evidence that he ever declared his assets since his appointment as a judicial officer from 1989 up until 2016. This is an outright breach of the Code of Conduct for Public Officers under the 1999 Constitution. And is the least expected from a man who sat at the pinnacle of Nigeria's Judiciary, and who should ordinarily be the one to mete punishments to others who commit such breaches.
"The 'Chief Justice of Nigeria' is also alleged to have had money that he could not reasonably explain the source, but which were lodged in various accounts operated by him. He had over 1.7 Million Dollars in his dollar accounts which he conspicuously never declared."
The group went further to highlight that the receipt by the Justice Onnoghen of pecuniary gifts from various lawyers who had cases in his court breached the Rules of Judicial Conduct which outrightly prohibits Judges from receiving pecuniary gifts from lawyers who had cases before them.
"Justice Onnoghen received several gifts, ranging from a luxury car worth 7 Million Naira to a deposit of $30,000 from lawyers who had cases before him."
BMO further criticised Justice Onnoghen for maintaining suspicious relationships with lawyers who had serious cases in his court, noting that such conducts created perceptions of bias which is against the Rules of Judicial Conduct.
The group noted that Justice Onnoghen failed to maintain the minimum standard of decorum expected from Judicial officers.
"The many infractions of Justice Walter Onnoghen are so grave, they have fouled the temple of Justice.
"It is even most unfortunate that this man was sitting in the highest Judicial office of the land. He has embarrassed the legal profession and brought shame and disdain to the judiciary.
"We must not treat this matter with kids gloves. We expect the toughest sanctions to be meted out to him. What Justice Onnoghen has done does not deserve mercy but serious punitive and corrective sanctions that must send a clear message to other members of the Bench, while assuring Nigerians that the Judiciary still remains the last hope for the common and even uncommon man."
The group called on Nigerians to support President Buhari's fight against corruption, as he has dared the near-impossible and is successfully ridding Nigeria of corrupt elements and restoring trust and confidence in Nigeria's justice system.