Osinbajo's Unique Style of Campaigning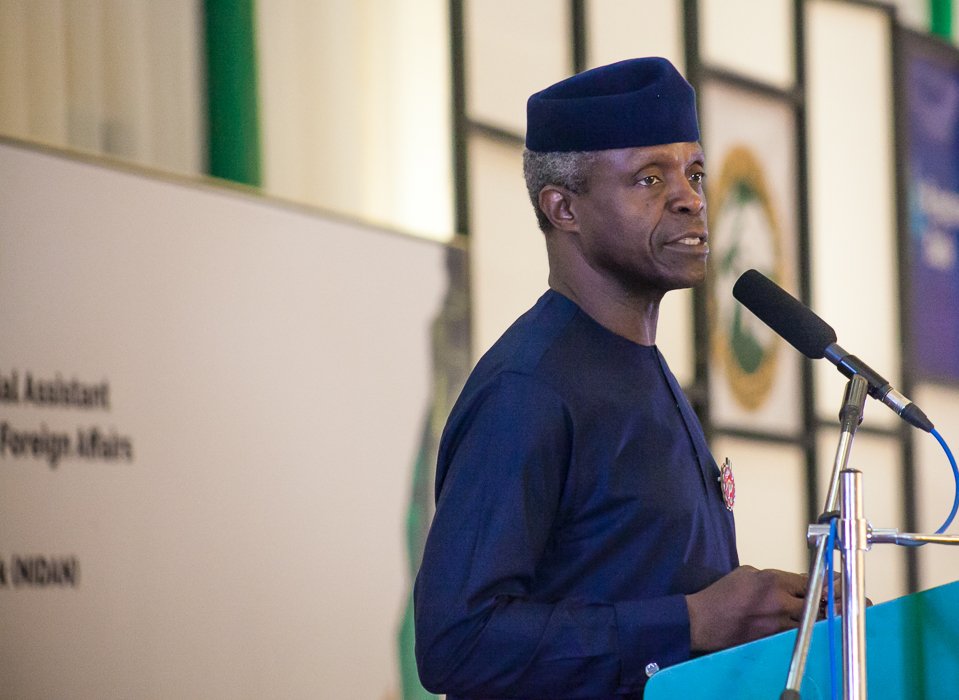 It is perhaps the biggest day of their lives, the anxiety and nervousness have reached pitch fever levels, they can't believe it, they will be hosting Nigeria's number two man in their 'Face Me – I Face You' (one-bedroom) apartment.
It is their shot at stardom but something keeps telling them that the VP won't come, its never happened before in Nigeria history that the Vice President will visit a citizen who lives in the rural area but to their amazement Vice President Yemi Osinbajo showed up.
The whole street was agog with shouts and excitement, the VP was in their 'hood' and he's shaking hands and acknowledging cheers, he's even stopping to have a chat or two with their neighbours in Ijesha, Osun State as he visited the family of Alhaji Jimoh.
Unprecedented? This is beyond that, this is breathtaking. This is a man doing what he loves to do for his country and its people. This is a man that sees no social or political barriers, in short, this is a man that has redefined our political space forever.
Vice President Yemi Osinbajo is connecting with people like never before, this is a trait he is known for, right from the days when he was not yet VP. He finds door-to-door campaign interesting and it is seen to be more effective in reaching out to the people, who directly communicate with him, be it the 'Molue' or the fast food restaurant.
Prof Osinbajo is always on the move to improve direct communication between government and the people, over the years it has become his signature style. Now members of the opposition are embracing this same style by embarking on door-to-door campaigns but its obvious that they have no connection, no chemistry, they simply just do it for the cameras.
Nigerians know that Prof Osinbajo has their best interests at heart. With him, there are no Ghana-Must-Go Bags, no rice or ankara just genuine love for Nigeria and Nigerians.
Globally, Prof Yemi Osinbajo is seen as a man of the people, always spreading happiness and love. He is not your regular African politician, who distance themselves from the people on the streets, his humanity transcends like a million stars. Little wonder the people have nicknamed him 'The Starboy' because they see him as one of their own guiding them towards to the next level.
Amina Ahmed, Osogbo, Osun State