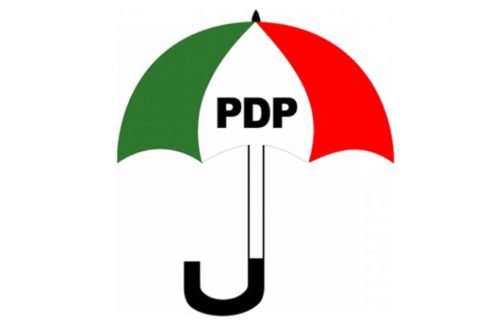 On 28 November 2018, something happened in Nigeria, although it did not receive wide publicity it offered a splinter of hope in Nigeria's media. At least 15 Nigerian news organisations joined forces to fight misinformation ahead of February's elections in a collaborative first as the country's main political parties trade accusations of fabrication and exaggeration in what was dubbed CrossCheck Nigeria.
The CrossCheck Nigeria project aims to get normally competing newsrooms to work together to investigate and disprove erroneous claims but the hopes that this collaboration will stand the test of time quickly faded when the political editor of Vanguard Newspaper, Emmanuel Aziken, wrote a news story titled, 'Osinbajo camp sets post Buhari-era targets'.
Not only was it a poorly written article, it was one that lacked all what CrossCheck Nigeria stood for. To say the story was a fabrication is me being modest, it is beyond exaggeration. Any seasoned editor wouldn't allow the article pass his desk, but in the case of Aziken, he put his byline across it.
His act was not only unprofessional but the clearest case of unethical journalism. For a journalist to allow himself to be used by the Peoples Democratic Party in such disgraceful manner beats me, but it's not the first from both the PDP and Aziken, therefore Nigerians should expect many more from this combination.
The report which was published on the website of Vanguard was concocted from start to finish with no elements of facts or truth, not only did the editor claim that the Vice President was already strategizing 2023 but he also claimed that the relationship with the aides of President Buhari was strained.
But one thing he failed to understand is that he has already buried PDP before it died. His nonsensical article means that the PDP has no chance in the 2019 election, in fact, it means they have already lost the election, a good news for the ruling All Progressives Congress, if you ask me.
Put simply, it is a cock and bull story, of the type that even an intern should not be found writing, talk less an editor. It's a ploy by PDP that is peddled by Aziken who the Vanguard should not put in charge of a sensitive beat like the Political Desk.
But on a second thought, the chemistry between the Vice President and President is great and a fake news by the PDP and Aziken cannot break it. The question of loyalty between the two of them cannot be mooted at all, if anything, it has been strengthened over the years.
The combination of the two is the best we've had in Nigeria for a long time now, and we are not ready to allow some miscreants break it up. As for Aziken, he obviously needs to approach Dayo Aiyetan, the executive director of ICIR and coordinator of CrossCheck Nigeria for a refresher course.
Nathaniel C. Adoji