Resurfaced Attack on Prof. Osinbajo, Falsehood Engineered by Detractors – ISD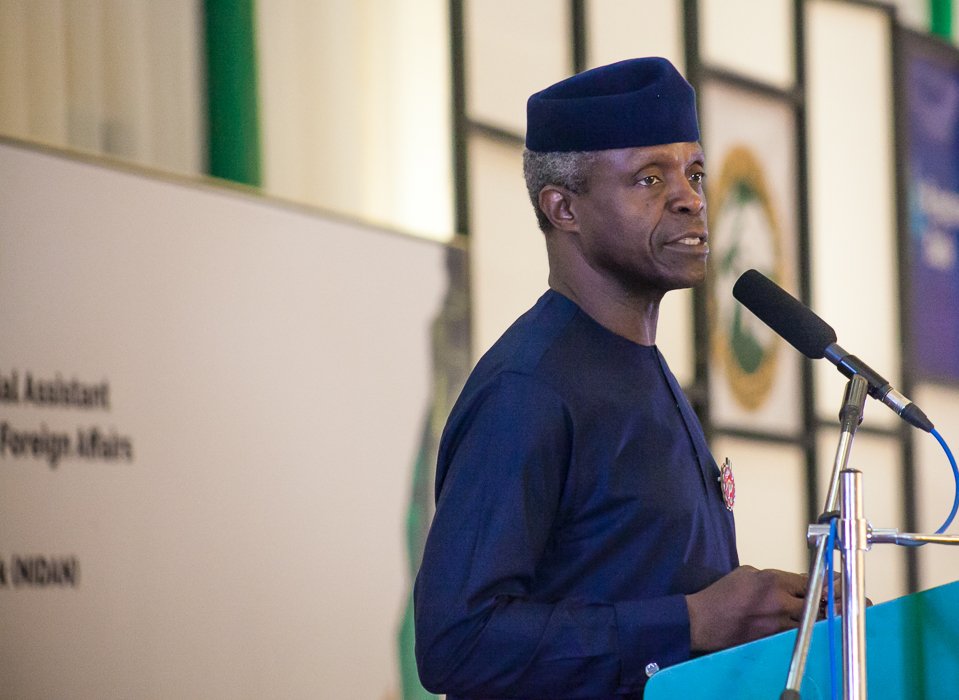 The Initiative to Save Democracy in a statement has reacted to a resurfaced article written by a certain Dr Ismaila Farouk, that attacks the person of the Vice President, Professor Yemi Osinbajo.
Signed by Mr Akinloye James, the President of the pro-democracy group noted that this recent attack on the Vice President was the handiwork of people who were scared that he was waning stronger and gaining more popularity among the Nigerian people.
"We observe that a nonsensical and utterly false piece once circulated several months ago has found its way to blogs and WhatsApp groups again. Of course, we can tell that its re-circulation is the engineering of certain people who have found the Vice President a threat to their ambitions, and who are afraid of his rising status in Nigeria, particularly in the South-Western parts."
"The piece attempts to paint a picture of the Vice President as a nepotistic man, but it plays the very card used by shallow attackers; it provides only half-truths. It presents all the aides of the Vice President from the South-Western region but conspicuously conceals the several others from the South-East, the South-West and the entire North."
"For instance Chiedu Ugbo an SSA to the Vice President is Ibo, so also Dr. Tochukwu Nwachukwu who is the Special Adviser on Power from Imo State; also Mr. Rukaino Umokoro, Novo Isioro, Edobor Iyamu, Donald Wokoma, top aides to the Vice President are from the South South region. So the piece by the so-called Dr. Farouk is nothing but balderdash. And falsehood."
The statement went further to state that the Vice President made his appointments based on merit and not based on religion or church membership as the piece suggests.
"It is utterly false and unfounded that the writer is making his readers believe the single story narrative that the Vice President only appoints or is only interested in members of his church or tribe."
The group also stated that there is nothing wrong in appointing a long time colleagues as advisers as long as they merit it.
The group went further to state that: "The Vice President remains one of the most successful and principled persons in Yorubaland and Nigeria as a whole, and the surfacing of this piece is simply an aim at bringing the Vice President's name to disrepute as he is seen to be a leader and force to be reckoned with."
"Prof. Yemi Osibanjo [SAN] is a man of God and will continue to put the interest of Nigerians before his. He has shown this time and again and this is visible in his lifestyle and choices."