Senate Proposed Summit on Security: Not Altruistic, an Elite Distraction – Group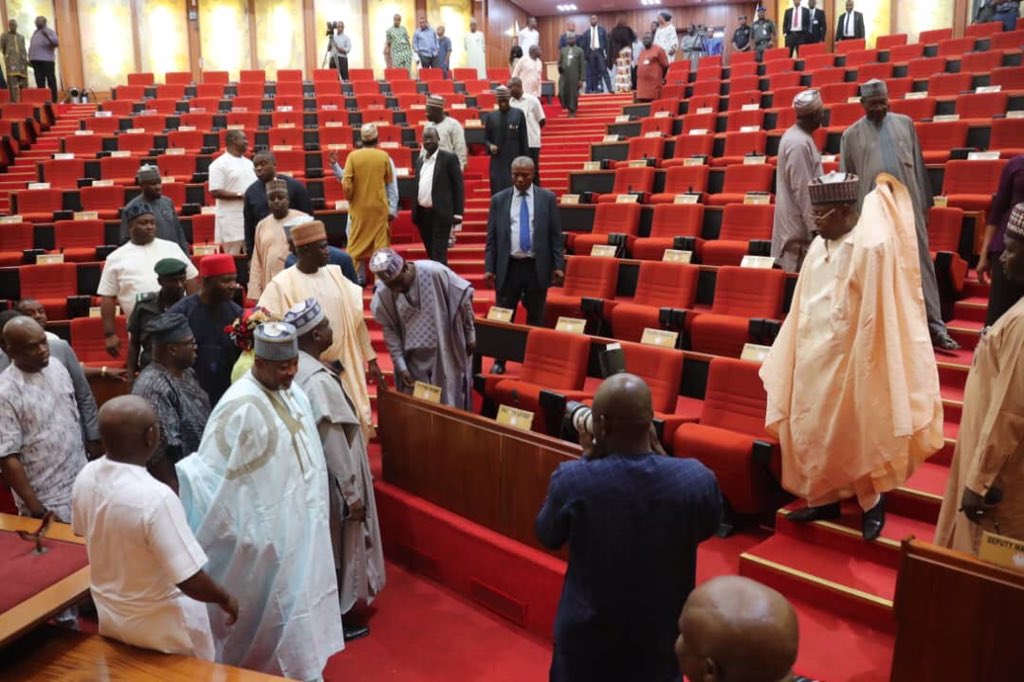 The recent resolution of the Senate for the convocation of a national summit on the security situation in the country can only be described as an attempt by the country's elite to distract Nigerians on the numerous efforts of the federal government to tackle the problem the Initiative to Save Democracy has said.
In a statement signed by Akinloye James, its President, it noted that "as condemnable as the killing of Mrs Funke Olakunle is, yet this is not the first time we are witnessing such act in the country. As a matter of fact there are security challenges even in the most advanced societies in the world."
The group stated that this was only an elitist move by the Senate to play to the gallery on matters of security even when the same Senate had previously held a similar summit.
"We are at a loss why the Senate will be playing to the gallery and choose to play politics with security issues when they already know that President Muhammadu Buhari is totally committed to curbing insecurity in the country."
"It is indeed an irony that after the same senate organised a security summit early last year under the chairmanship of Senator Ahmed Lawan, now the senate president, they are embarking on another jamboree of leading another security summit."
It went further to state that the President was taking charge of the security concerns and there was no need to exaggerate Nigeria's security challenges.
"For the avoidance of doubt, the president is on top of the situation and most of the reports on widespread insecurity is not only exaggerated but politicised by the elite."
"We are constrained to ask the senate why they did not moot the idea of a national security summit when ordinary Nigerians lose their lives in the hands of armed robbers or armed bandits. We therefore consider the latest move resolution by the senate as a misplaced priority meant for their own personal aggrandisement, and not altruistic or patriotic as expected of lawmakers."
The Initiative to Save Democracy went further to accuse the sponsors of the summit as taking advantage of the security challenges in the country to enrich themselves.
"Without doubt the proposed security summit will serve as another opportunity for the elite to line their pockets with tax payers' money and the outcome will make little difference in checking the spate of insecurity in the country."
"We urge the senate to refocus their attention to making relevant laws for the good of society and support President Muhammadu Buhari in his efforts to fight insecurity."