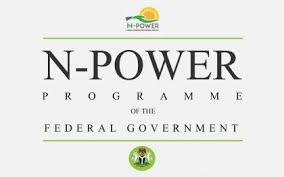 Beneficiaries of the National Social Investment Programmes (NSIP) may be at the verge of losing their jobs as the Senate Committee on Appropriation has threatened to cut down on the proposed N500 billion allocations in the 2018 budget.
At the resumed 2018 Budget Defence at the National Assembly on Thursday, Chairman of the Senate Committee, Danjuma Goje said his Committee may be constrained to reduce the allocation unless it is convinced about the disbursement of funds under the scheme in the last two years.
Maryam Uwais, the Special Adviser to President Muhammadu Buhari on NSIP informed the National Assembly that the programme received between 2016 and 2017 N175billion out of the N1 trillion approved in the budgets for the two years.
Goje, not convinced with the explanation further queried how the funds from Service Wide Vote have been disbursed.
Uwais, in her response, gave a blow by blow account of the disbursement of the funds, saying "a sum of N500 billion was appropriated for the NSIP budget in 2017, out of which N100 billion was allocated for the Social Housing Scheme under the Federal Ministry of Finance.
"Furthermore, out of the balance N400 billion, only N90 billion was released to the NSIP for the year 2017."
She also said that the programme received the sum of N85 billion in 2016.
"Unfortunately, N100 billion is deducted at source for Housing Scheme by the Federal Ministry of Finance," she said.
Goje, still not impressed with Mrs. Uwais submission, demanded proofs of beneficiaries for the various schemes under the project while alleging that the entire exercise might have been compromised.
The lawmakers bragged they should have been carried along in the entire process of how the project was being executed in their various constituencies especially as they were not in control of list of beneficiaries.
"Many people are complaining that they have not seen the impact of the programme considering the magnitude of the fund involved.
"No single person from Gombe State has benefited from your N-Power. We don't know about your N-Power. As far as many of us are concerned, we are completely dissatisfied with what you are doing," Senator Goje said.
The Committee in its resolution, requested the NSIO to provide it with full details of how monies were disbursed including the names of beneficiaries of its various schemes.
The lawmakers also vowed to reduce the 2018 NSIO Budget allocation unless it is provided with sufficient proofs on the performance for the last two years.
NSIP programme comprises Npower, National Home Grown School Feeding, Government Enterprise Empowerment Programme, and the National (conditional) Cash Transfer Programme.
The programme was set up by President Muhammadu Buhari, under the office of Vice President Yemi Osinbajo (SAN), with 6.8 million direct beneficiaries, and another 1.75 million secondary beneficiaries comprising cooks, farmers, Poor and Vulnerable Household members.