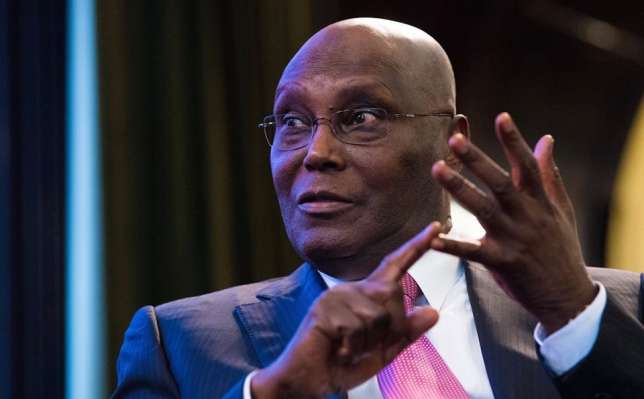 The Buhari Media Organisation (BMO) has carpeted the Peoples Democratic Party (PDP) and its Presidential candidate Atiku Abubakar for their scant regard for human lives, and for playing politics with the death of Nigerian soldiers in battle.
It said in a statement signed by its Chairman Niyi Akinsiju and Secretary Cassidy Madueke that since the unfortunate attack on Metele village in the North east a few days ago, the opposition party and its candidate had been using every opportunity to celebrate the situation.
BMO said "We are at a loss as to why opposition elements have been milking the tragic deaths of national heroes so much so that the international media took notice with different castigating headlines which should have made these people retrace their steps.
"In a bid to discredit the government of President Muhammadu Buhari, PDP posted gory pictures of dead soldiers from elsewhere and few days later, Atiku offered scholarships to the children of slain soldiers.
"The former Vice President's move came at a time the military authorities had not even completed the standard practice of identifying soldiers killed in action or even notifying their next of kin".
It noted that the inhumane act amounted to dancing on the graves of those who paid the supreme sacrifice to ensure that the PDP Presidential candidate could conveniently invite his friends to celebrate his American University of Nigeria Founder's Day last weekend.
"He and his media handlers have forgotten how in 2014, he lamented at a press conference that a handful of Boko Haram fighters had successfully invaded and hoisted the caliphate flag in Mubi, a town with a population of about 300,000 as well as Michika and Gulak after they had over-ran Bama a town nearly 400 kilometres from Yola.
"This gave rise to thousands of displaced persons in Adamawa, and not once did the former Vice President announce relief support for IDPs or scholarships for children of soldiers that died liberating his state.
"The height of Atiku and his party's insensitivity is the fact that they are still busy issuing statements critical of the military leadership twenty four hours after Air Force jets crossed into a neighbouring country to launch airstrikes on the base of the terrorists who carried out the Metele attack, based on actionable intelligence.
"They didn't even acknowledge that over 200 foreign terrorists were killed and some of their armoured vehicles destroyed in the air raids".
BMO noted that Nigerians would not forget in a hurry how PDP allowed the insurgency to fester for years during which no fewer than 16 local government areas in Borno, Yobe and Adamawa states were fully controlled by the insurgents.
"We make bold to say that if the $2billion set aside for arms purchase in 2015 were not shared to PDP members through the office of the National Security Adviser, no one would be talking about the capacity of Boko Haram or ISWAP in 2018",it added.