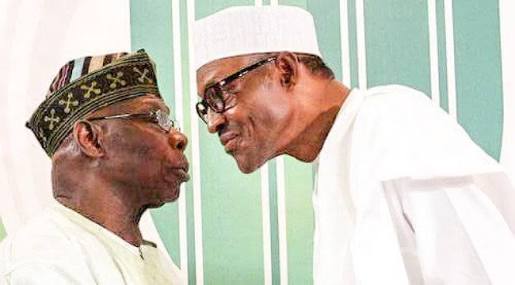 The Buhari Media Organisation (BMO) has asked former President Olusegun Obasanjo not to use his recent allegation of planned arrest on trumped-up charges by the current administration to dodge questions on misappropriation of $16 billion on Power during his eight years' administration.
In a statement signed by its Coordinator, Austin Braimoh and Secretary, Cassidy Madueke in Abuja, the group noted that what former President Obasanjo is trying to do with his unfounded allegation of imminent arrest is to divert the minds of Nigerians from his unanswered question of squandering the humongous $16bn on power during his eight years administration.
'We want to state that the Buhari Administration will not be distracted by any shenanigan, any unfounded allegation from any quarter, especially those capable of causing disaffection among Nigerians and portraying government in bad light. Former President Obasanjo should not be afraid of any trumped-up charges as that is not in the character of President Muhammadu Buhari nor that of his administration. Only the guilty should be worried.'
The BMO also assured Nigerians that the current administration is strongly committed to the tenets of democracy, freedom of speech and the right to dissent, stressing that those who, in their time, were untethered to those principles would find it hard to believe.