Osinbajo's Virtues of Integrity and Loyalty By Chukwudi Enekwechi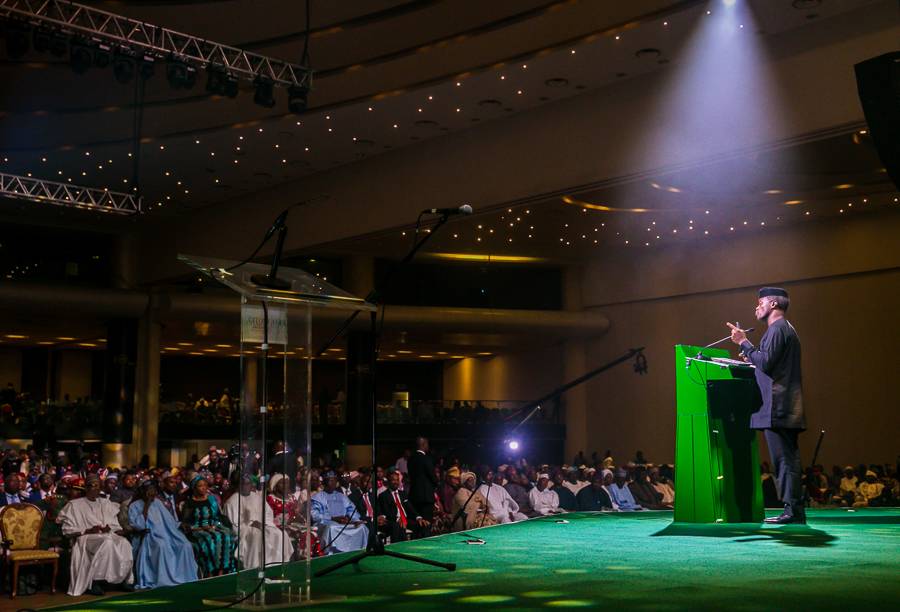 Since the beginning of Nigeria's current political interregnum about nineteen years ago, the two notable virtues of integrity and loyalty in leadership have remained elusive until the sudden discovery of Vice President Yemi Osinbajo. Yes, I refer to his emergence as the current Nigeria's Vice President as a discovery because prior to his becoming President Muhammadu Buhari's running mate in the 2015 Presidential election and subsequently Nigeria's Vice President, Professor Yemi Osinbajo had remained a core professional lawyer who many Lagosians remember with nostalgia as the Attorney General who used the instrumentality of the law to make Lagos a city state that worked for all Nigerians.
He was famous while serving in that position for his adherence to the rule of law and justice for all the residents.
In the present dispensation, Professor Yemi Osinbajo as Vice President has earned a reputation for not only integrity, but for his unalloyed loyalty to President Muhammadu Buhari. While some former Nigerian Vice Presidents were notorious for coveting political power, Osinbajo has in practical terms demonstrated loyalty and commitment to the cause of Nigeria's rejuvenation through team work and cooperation with all concerned.
He has deliberately ensured that his actions as the country's number two man always fall within the purview of permissible constitutional roles. As a man without opportunistic tendencies, he has not tried to undermine his principal as a way of gaining credit or acceptability among Nigerians.
For example throughout the three months period of President Muhammadu Buhari's hospitalization in the United Kingdom, Professor Yemi Osinbajo held the forte and used his managerial acumen to navigate the ship of state safely and securely until the return of President Muhammadu Buhari. He did not attempt to usurp power unduly or undermine his boss by taking advantage of his ill health.
We cannot forget in a hurry the political brinkmanship which he deployed at the height of the Niger Delta crisis to restore peace, and assuage the feelings of injustice among the agitators in the Niger Delta region.
His patriotic efforts at nation building have also earned him accolades across the country, as his popularity soared among Nigerians.
Since it is an established belief that circumstances throw up leaders, Professor Osinbajo has emerged as a famous politician with popular acceptance across the country. Indeed he has unconsciously become one of Nigeria's politicians known and well received across the six geo political zones on account of his antecedents and unwavering commitment to nation building.
Today, he can be ranked among notable Nigeria's statesman like President Muhammadu Buhari, Dr Nnamdi Azikiwe, Chief Obafemi Awolowo, Sir Ahmadu Bello, Alhaji Shehu Shagari, Dr. Alex Ekwueme and other leaders who effortlessly commanded the support of Nigerians based on their integrity, loyalty and altruism.
Professor Yemi Osinbajo is not only a man of the moment, but also a man of the future. As we approach 2019 and 2023 his integrity, energy and commitment to the service of Nigeria under the leadership of President Muhammadu Buhari will surely come into focus. Suffice to say that the present crop of politicians have a duty to emulate personages like Professor Osinbajo who has continued to use any available opportunity to seek workable solutions to the myriad of problems facing Nigeria.
By Chukwudi Enekwechi (JP)
An Abuja – Based Journalist and Politician