The Osinbajo Example: Bridging The Gap As A Pastor And Politician – by Bernard Okri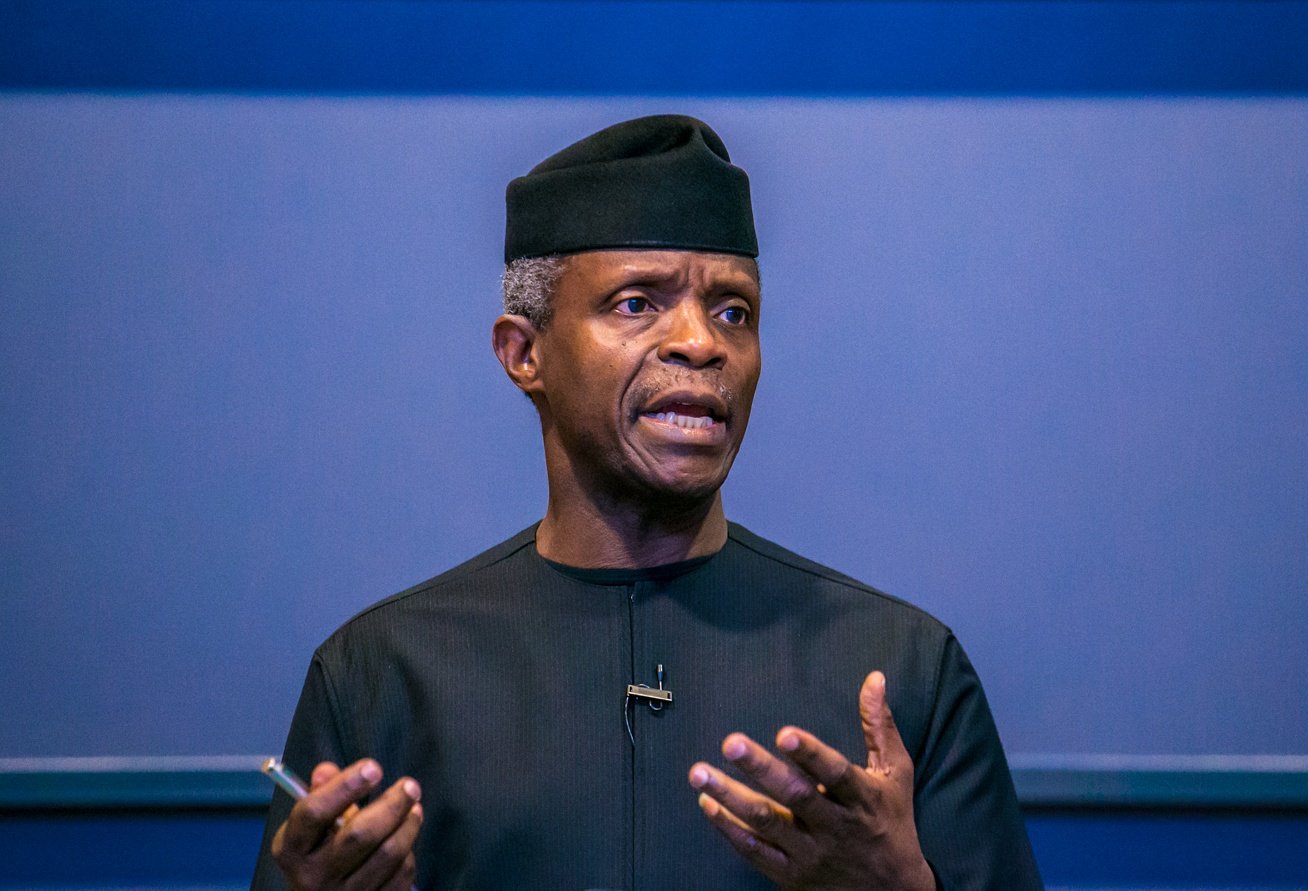 On 8 January 2018, Vanguard Newspaper published a story titled, "Fuel Scarcity: Nigerians commend Osinbajo for selfless leadership" it was one of many headlines that commended the number two citizen of Nigeria for his service to the people as a politician.
Osinbajo is a man who has a track record for his dedication, perseverance, courage and for achieving excellence in his work as a public servant, in the church as a pastor or at home as a husband and father. He is a man that knows how to find a balance despite the responsibilities on his shoulders.
Not many believe that a you can succeed as a pastor and public servant at the same time but Vice President Professor Yemi Osinbajo is redefining the thought of many Nigerians.
Despite his busy schedule as Vice President, he has never forsaken the gathering of the brethren even while helping to attract successes to efforts by the government of President Muhammadu Buhari to re-invent Nigeria on many grounds.
In addition to assisting in putting the national economy on track for fast recovery as head of the Economic Team, Osinbajo has won the heart of the Nigerian youths for the government through a well-designed Social Intervention Programme (SIP) comprising the N-Power, GEEP Market Moni, Home Grown School Feeding initiative and the Conditional Cash Transfer for the unemployed in the country. He has been the bridge through which the south-south zone of the federation re-connected with the Buhari's government, a development, which assisted in mitigating tension on the zone.
The latest exploits by the Vice President in bringing the good agenda of the Buhari's government to fulfillment came through his unrelenting efforts to expose corruption allegedly perpetrated under the past government of former President Goodluck Jonathan. Osinbajo has been doing that because the war against corruption is one of the major planks of the policy trust by the present government to re-invent Nigeria.
His background as an established Pastor in the Redeemed Christians Church of God (RCCG) offers an insight on why he seems to be neck deep in the task by the Cabinet to fight corruption. As a pastor, he is ordained to stay of any acts corruption, set examples on how not to be corrupt, speak against corruption and its incubus as well as expose corruption even when on an embryonic stage. Vice President Osinbajo, when honking on acts of corruption, dwells on facts and figures available to the Cabinet. He is committed to assist Nigeria stave off the possible return of the menace with every successive government. For effectively bridging the role of a pastor and a politician, Osinbajo deserves applause.
A week ago, the Vice President stepped on toes when he featured in the last episode of the The Platform, organised by the Covenant Christian Centre in Lagos, alleging that three persons stole $3 billion (N1 trillion) in the Jonathan administration.
Not too long ago, he had alleged that the Jonathan administration shared the sum of N150 billion just two weeks to the 2015 elections, whereas, the same government spent just a paltry N14 billion on agriculture in 2014; N15 billion on transportation and only N153 billion on infrastructure in three years. Osinbajo, perhaps, has more privileged information on monumental kind of mindless corruption which the Jonathan government allowed in its six years reign.
Even though Nigerians are aware that the government ran by Jonathan knew nothing about frugality and parsimony on financial matters, with evidence of alleged infamies against his government on corruption still in the pubic domain, Jonathan, who had before now remained taciturn and a recluse, swallowing all guilt about his failure, is now finding the courage to make feeble kicks.
Last week, Jonathan, likely prodded by jobless aides who still leech on him, resolved to take his brittle grievance to the RCCG Shepard, Pastor Eunuch Adejare Adeboye, asking him to call the Vice President to order for "Lying" against him. Incredible! The question is; will Jonathan, whose government symbolizes corruption ever accused anyone of lying against him when, indeed, evidence of the mindless looting of treasury perpetrated by his government is in the public glare, all flying on the streets?
From observation, Jonathan who had from day long owned up to some grave mistakes while his regime lasted, would never have dreamt of approaching Pastor Adeboye to call the Vice President to order for telling the truth against him. The truth is; Jonathan's former Social Media aide, Reno Omokri, prodded his latest move to approach the RCCG for succour. The tweets by Omokri on the issue are enough evidence to prove that he, indeed, prodded the reaction by Jonathan.
Before now, Reno Omokri has been crying more than the bereaved since Jonathan fell from grace to grass, after rejection by Nigerian voters in the 2015 Presidential election. Reno Omokri since then has never seen anything good in the succeeding administration of President Muhammadu Buhari. He had whipped sentiments sufficient to rebrand and remold Jonathan out of power and had consistently failed. Remo Omokri acts as if a grand plan was afoot for Jonathan to return to power in 2019, failing to come to terms that his principal remains a rejected quantity on account of corruption and "buffoonery", the type Nigerians will never tolerate again under any guise.
Jonathan and his gang of looters are lucky that they are Nigerians. In other climes, Presidents and prime Ministers who merely accepted bribes and kickbacks are either in the dock today or behind bars.
This year alone, the world has witnessed how Presidents and Prime Ministers of different countries were arraigned in court on allegation of corruption not bothering on looting the Nigerian style, but on account of carelessness in handling bribery cases.
The south-African former President, Jacob Zuma and Mauritius President, Ameenah Gurib-Fakim, are classical examples of how matured democracies abhors corruption. South-Africa and Mauritius never allowed the leaders breathing spaces until they eased them out of power, parading them in courts, all the same.
The same scenarios are playing out in Brazil where two successive leaders, Dilma Rousseff and her predecessor, Luiz Lula da Silva are currently in court answering charges on corruption over alleged 400 million euro bribe.
In Isreal, Prime Minister Benjamin Netanyahu is facing charges filed against him by the Police, which recommended his prosecution on two count charges of corruption and breach of trust.
Nigerian too can fall in line with countries that reserves great abhorrence for corruption, showing sincerity of purpose and the will power to just fight the menace at all levels. The best way to achieve this is to enlist in efforts by leaders like President Buhari and Vice President Osinbajo, first in condemning acts of corruption which have destroyed every fabrics of the Nigerian nation and begin to push for prosecution of those found culpable of corruption crimes that has pegged Nigeria down this much. Those due for prosecution include former President Jonathan and his gang of treasury looters.
Bernard Okri, writer and public affairs analysts wrote in from Asaba, Delta State.