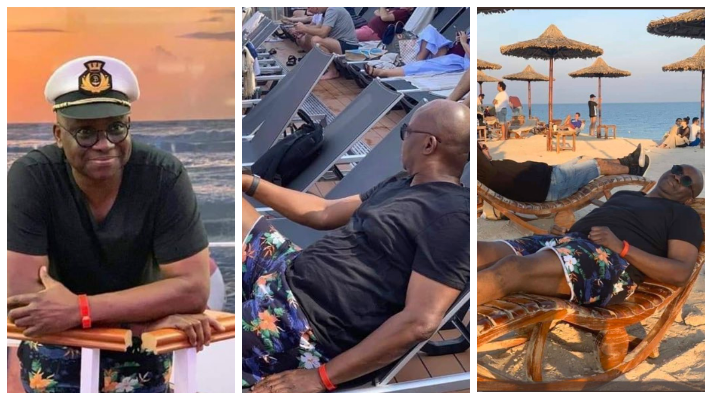 Yes, we must respect the rule of law, and adhere to its principles. But this is when the systems have persons in them who understand obligation to state, the preservation of the sanctity and respect of institutions, and justice. Nigerian judges fall short here.
You see, the rule of law is threatened when the courts do not, in Atiku's phoney dictum, feel rightly the pulse of the nation. When the courts grant so easily bail to one accused of treason, they send a message to the country: they do not care two straws about its existence.
Jurisprudence and history are guides here, courts have seldom, and I don't think ever, granted bail to one accused of treasonable felony. It is less a matter of the enormity of the crime, but more a message, a statement, a philosophy.
But this is not even where my rant roots from. It is the scorn of watching Fayose dance and holiday in wherever, after being granted bail by a Nigerian court for so-called health grounds.
You see, he does not just mock Nigeria, he mocks the judiciary for being foolish to have granted him that bail.
This would not be the first time the courts would grant bail – a matter it holds discretionary powers to exercise – to people who it readily knows would jump it, or are just seeking a holiday.
When this happens – and it has happened very often – the courts send a subliminal message that it is not in sync with the ideals of the preservation of the state, that its obligations to state are a matter of ego, not patriotism. Consequently other institutions of state see them as betrayers of the collective passion to protect the State. The rule of law then becomes a fable, that once when told, angers its hearers.
Our courts need to sit up in the exercise of its discretionary powers to grant bail.
Dr. Tom Udenwa