Why We are Different From the Past Govt – Statement Attributable to Laolu Akande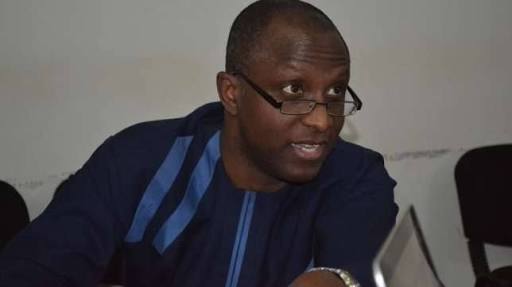 First of all, let us state the facts that are important to Nigerians. In a time when we have a very sharp decline in National income, this government has been able to do much more for the Nigerian people compared to when oil prices were above $100 and yet so little was done.
We have set out a Social Investment Programme, that currently is providing, under one of the clusters, the National Homegrown School Feeding, where we are providing one free meal a day to 7.6 million pupils across 24 States in the Nation. This is at a time when the income of the country is down. We are using public resources to take care of the people.
In the past, public resources were shared by persons who found protection within government, and we have given this information and the facts are out there. More such information coming.
Make a note of this, there hasn't been any serious contests of these claims for the most part.
So, we have under the Social Investment Programmes, the N-Power. This programme is designed to hire half a million otherwise unemployed Nigerian graduates, we have done 200,000 to date who are engaged in their local communities and receiving 30,000 per month stipend, 200,000 of them. They have a tablet that they can work with, which also gives them exposure and more skills.
We are doing this at a point in time when the income of this country is lower than what it was when they were stealing it.
Look at the micro-credit programme, where we have about 300,000 soft loans that have been written; interest free loans to artisans, market women and men, between N10,000 and N100,000 have been given to over 300,000 people and we are hoping to do a million. We are spending the resources of this country on the people of this country.
The same thing under the Conditional Cash Transfer, we have done close to almost 300,000, we are giving N5,000 every month and again, we intend to do this for one million people. All of these programmes are on, and we have giving N5000 to those deemed to be the poorest and most vulnerable.
We are spending billions of Naira on the Social Investment Programme. We have spent already, 195 billion Naira in the last 2 years and we are doing it at a time when the income of this country is declining.
What about the revitalisation of the fertiliser plants? Plants that have otherwise been moribund in Kastina, and other parts of the country, have been revived and the price of fertiliser has dropped today.
What about rice? The people in the industry, the Farmers Association, the people in the business have said that when we came in there were 5.8million farmers but today there are about 12million rice farmers.
Our rice importation is almost over. With the Anchors Borrowers Programme of this government, we have produced the highest numbers of farmer millionaires in the country. Rice farmers are beginning to be more and more prosperous and they are beginning to do more things. It is happening at a time when the resources of this country is now being focused on the people.
What about infrastructure? We have the highest spend in the history of Nigeria, about 1.3trillion in the 2017 budget that we have spent on infrastructure already. We are ensuring that at least 30% of the National income is being spent on capital expenditure. At a time when Nigeria was making more than 100 dollars per barrel on oil, they were spending less than 10% on capital expenditure. There is a huge infrastructural deficit that we are trying to fix, we are building roads that have been in the books for years; the East West Road, the 2nd Nigeria bridge, the Lagos Ibadan express way. All of these are now alive because you have a leadership that is not corrupt.
Even in Power, our capacity to generate has now increased, it has jumped from about 4000mw to 7000mw. The average of transmitable power is about 4000. When we came in it was about 1800, to 2000. These are verifiable facts and we are going to do much more.
And so any attempt to try to confuse Nigerians is a wasted effort, because Nigerians know exactly who to trust and who to belive. It is a shame that the PDP thinks they can fool Nigerians, it is not going to happen.
Nigerians cannot be fooled by the calculated attempt befuddle the issues, deny and deflect the weighty allegations and the hard facts of grand corruptions and crass stealing that went on under the past administration.
We have presented credible and unassailable information and facts regarding the grand corruption that has taken place under the previous administration.
Here are a few instances, with facts established:
In a strategic alliance contract by the NNPC, three people, Jide Omokore, Kola Aluko and former Petroleum Minister, Diezani Allison-Madueke made away with 3 billion dollars from Nigerian oil that was lifted without paying to the federal government, this is besides the fact that royalties and taxes were not paid.
There is an ongoing investigation on this matter. These are publicly known information. None of the three of them has come out to deny.
2. We all know about the about $2.1 Billion arms equipment scandal that was investigated, it is being used in the case against the former NSA, this also happened under the previous administration.
3. We have released a number of names of people who have been found with questionable funds, allegedly looted from the public till, and some of them, in some instances have actually refunded money that they couldn't explain where it came from. We have tons and tons of evidence of how under the previous administration grand corruption was the order of the day.
4. As a matter of fact a senior member of the Jonathan government, Dr. Ngozi Okonjo-Iweala has written a book that has provided even more details and insight from an insider of what was going on at the time we are talking about. It gives an insider's backing to the facts that we have presented.
Therefore, it is a show of shame to have a group of politicians trying to confuse Nigerians and trying to shift the blame. Nigerians are well aware of their antics, and Nigerians have a right to demand accountability from the government, and we will not relent until justice is gotten for the Nigerian people on this matter.
Finally, we also see the attempt to raise insinuations and innuendos and unsubstantiated claims about the administration and its leaders
What Nigerians know is that this administration has shown itself clearly to be above board, and has ensured no sacred cows at all where evidence have been tabled.
For instance, the President has fired the former Secretary to the Government of the Federation when a case was established, and an EFCC investigation is ongoing. This is also the same for the former NIA DG, who was removed and investigations are ongoing. There would be prosecutions; these are top members of the administration who have been shown the way out because of the cases established against them.
Anytime we find credible allegations against any member of government there are no sacred cows, we would do the needful, and the good things is that Nigerians are aware about the credibility of this government, the personal integrity of the President and Nigerians trust this government, and Nigerians know the difference between this government and the previous government.
This government is a government that is honest with Nigerians, it is a government that is doing more with less, at a time when we are making 60% less in oil earnings, we are actually spending more that what was spent when oil was sold for more than a $100, the best prices of oil now oscillate between $50 and $70 – but we are doing more with this.
We were able to spend about 1.3 Trillion in our last year budget on capital expenditure. This is the first time in Nigeria's history to have that much spent. And this is happening at a time when our income has dropped.
So the PDP folks cannot fool Nigerians, they can fool themselves, but Nigerians know what the truth is, and they know who to believe.
Laolu Akande
Senior Special Assistant to the President on Media and Publicity