Even in Silicon Valley, Osinbajo Redefining the Office of Vice President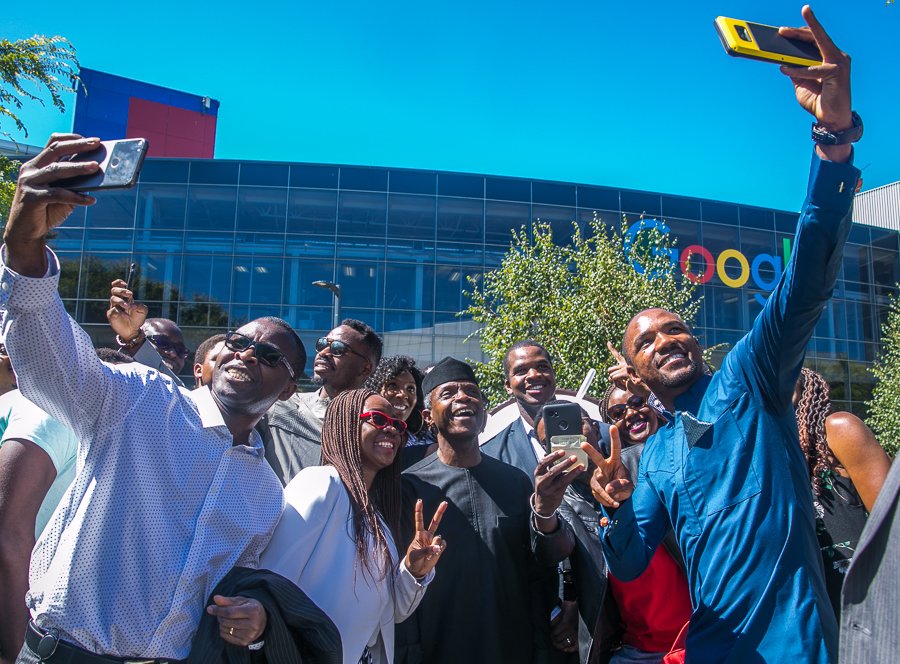 On 11 July 2018, Vice President Yemi Osinbajo will sell Nigeria's technology and entertainment industries to global leaders at the Silicon Valley and Hollywood respectively. With his track record for impeccable sales pitch, companies and individuals are waiting impatiently for the investments and attention that will follow this historic visit.
We all know that when it comes to thinking outside the box, Prof Yemi Osinbajo ticks all the boxes. He's naturally pumped up to achieve goals that are daunting and Herculean. So when I read chatter surrounding Prof Osinbajo, I wonder if Nigerians think he should be a superhero out of a Marvel flick. They sometimes blame him for things that he has NO-Business with.
But like we often say, the reward for hard work is MORE work, and Prof Osinbajo is clearly confirming that saying. He is a workaholic, he is a perfectionist, he is a result-oriented and goal-driven person, so we often expect him to do the job of the security agencies, the ministers, the governors and in some cases the local government chairmen.
But we wouldn't really appreciate VP Osinbajo if we do not understand his job description (JD) in the constitution. I think it's because Nigerians are ignorant of his JD that they expect him to do everything.
According to the 1999 Constitution, "The executive functions of the Nigerian vice president includes participation in all cabinet meetings and, by statute, membership in the National Security Council, the National Defence Council, Federal Executive Council, and the Chairman of National Economic Council. Although the vice president may take an active role in establishing policy in the Executive Branch by serving on such committees and councils, the relative power of the Nigerian vice president's office depends upon the duties delegated by the president."
I think Nigerians should appreciate Osinbajo and not overwhelm him at every opportunity they get. The man clearly wants a better Nigeria and will work his sock off to make it happen. He travels across the country on daily basis as if he were teleporting or Hubert Davenport of 'Rent-A-Ghost.
Without understanding his JD many of us say he did not speak up at this instance or at that occasion or on this issue but we do not understand that the man cannot step out of his jurisdiction.
Look across the globe, how many Vice Presidents names can you remember off hand. I'm sure Mike Pence will come to mind for those who follow US politics but not many can recall the last time they saw Mike Pence.
Just because VP Osinbajo is hardworking, diligent and committed to the Nigerian project is not enough reason to rub it in and demand that he does things that he shouldn't do. When I read people asking him to speak up on matters, I chuckle because that is the job of a spokesperson.
He is redefining the role of the VP and I think he deserves more support.
By Bernard Okri