Buhari has Succeded Where Others Failed – BMO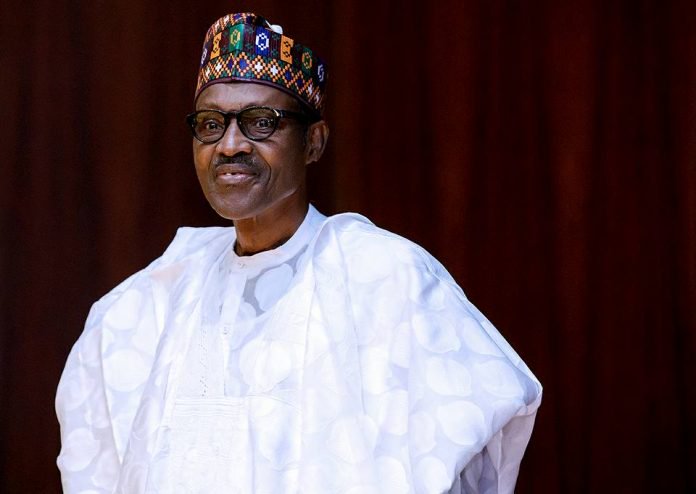 President Muhammadu Buhari has succeeded where past leaders had failed, as he has embarked on unprecedented projects and policy moves that are reforming Nigeria and delivering on the promises he made.
In a statement signed by Austin Braimoh and Cassidy Madueke, Chairman and Secretary respectively, the Buhari Media Organisation (BMO), described as puerile, remarks from the reformed All Progressives Congress that Buhari's administration is a failure.
"Contrary to the puerile remarks by the assembly of desperados otherwise known as r-APC, apparently in desperation to justify their plans to exit the ruling All Progressives Congress, as they look to ingratiate their personal selfish agenda, we direct their attention to the fact that the Buhari administration is currently feeding over 8 million primary school children across the country. It is fixing and constructing roads in their hundreds across the country, transforming the Second Niger Bridge from mere political campaign tool as used by previous administrations to a reality. Buba Galadima cannot stay in his Abuja residence, out of touch with the remarkable developments across the country and without evaluation, utter such puerile remarks," the group noted.
BMO added that "it is unfortunate and profoundly insulting that the renegade group led by Buba Galadima compared Buhari's 3 year administration to that of the previous failures we had in the past 16 years. We assert that it is evident that Mr Galadima is either a man blinded by passion of hatred borne out of his inability to realise his base material aspirations in the Buhari administration, or that he refuses to acknowledge and comprehend the quantum of challenges and work on ground for the Buhari administration to fix."
Furthering its argument, the group wondered if any government in the past had recovered the quantum of stolen loots as recorded under the Buhari administration. It also submitted that the Anchor Borrowers Programme of the Buhari administration has been giving loans to farmers engaged in rice and wheat farming and that so far it had given loans to over 250,000 farmers, leading to historical high production in local food crops and particularly setting the country on the path of rice sufficiency.
"If governments in the past had been this sincere in transforming the lives of Nigerians and invested half as much in the Nigerian people as the Buhari administration is doing, Nigeria would by now have developed characteristics very much like the proverbial Eldorado," the group asserted.
The BMO called on the Oshiomole led APC to seek a declaration of the court to declare the Buba Galadima led r-APC illegal, and also advised that it commences processes of expelling them from the party. It however commended genuinely aggrieved members of the party who had stuck through thick and thin with the party and are willing to work with the new leadership of the party to resolve the various challenges the party is facing.