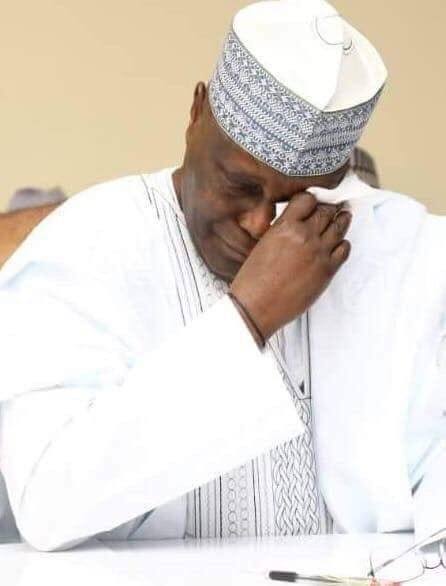 Presidential candidate of the opposition Peoples Democratic Party (PDP), Alhaji Atiku Abubakar, may be involved in tax fraud.
This is coming after he declared a questionable yearly income of N20 million in the credentials filed with the Independent National Electoral Commission (INEC).
Atiku had indicated in his tax returns attached to his presidential nomination form that he earned N60.2 million as income in three years, and paid N10.8 million tax between 2015 and 2017.
This is however coming as a surprise to many as available records online showed that Atiku's wealth is estimated about $1.4 billion.
In 2014, Atiku was quoted to have said: "As an individual, I believe my record in employing young Nigerians is unrivalled by any single private investor in Nigeria."
Atiku's chains of business include ABTI Schools; a major part of this is the American University of Nigeria (AUN) in Yola, Adamawa State; Prodeco, a property development company and Prodeco International, operating in Oil and Gas Free Zones. The company engages in building, marine, and infrastructural construction in the oil and gas industry.
Atiku also has a farm operating on 2,500 hectares of land near Yola, in Adamawa State, and a humongous Share in Intels Nigeria Limited which provides integrated logistics services for the Nigerian oil and gas industry.
Available checks revealed that jet owners spend about N30 billion on maintenance annually, and prominent Nigerians who are private jet owners include Alhaji Atiku Abubakar.
Recently, the Federal Inland Revenue Service (FIRS), had accused Atiku's Intel of not paying taxes. The Presidential candidate had in 2015 described Intel as his most successful business.
Similarly, the Nigerian Ports Authority (NPA), suspended its pilotage monitoring and supervision agreement with Intel over failure to comply with the federal government's directive on the Treasury Single Account (TSA), and unfair trade practices and high tariffs in charges which is far above what have been approved by the Transport Ministry for the NPA.
The suspension was however lifted after all recommendations had reportedly been met by both parties.
In 2015, Atiku Abubakar commissioned an expansion work at the multi-billion Adama Beverages in Yola, Adamawa State. The company produces all brands of bottle water and fruit juice of assorted brands.Chairman, Board of Director of the Company Akin Kekere-Ekun explained that the expansion work gulped N3billion, the machinery cost N1.9 billion while N750million was spent on civil works.
Available records showed that in the year 2016, Adama Beverages achieved a turnover of N4.5 billion against N3.8 billion recorded in the previous year 2015. This represents 16% growth in turnover.
In December 2017, Atiku commissioned Chicken Cottage Nigeria in Abuja, an outlet, owned by him.
He promised to open more of the outlets in strategically important locations in Nigeria.
"Our target is to have at least One Chicken Cottage Restaurant in every state in Nigeria.
His promise came to being in May 2018, when he commissioned another outlet in Yola, Adamawa State.
In June 2018, Atiku donated N10 million to victims of windstorm in Bauchi State. Also in October 2018, Atiku donated another N10 million to families of victims of Abia pipeline explosion.
On Thursday, Atiku donated another N10 million to Nigeria's amputee team Special Eagles.
These commendable charitable efforts by Atiku are however in disagreement with his claims on earnings, experts say. His declared share of the profit can hardly make him afford the $1 million he paid as dowry to the family of Miss Whitney Woods, who got engaged to his step son, Mr. Anthony Douglas, during their wedding ceremony in Dubai.
A financial expert in Abuja, described Atiku's latest tax returns as a systemic undervaluation of his chain of wealth.
According to him, while it was not immediately clear if Atiku's income has exceeded N20 million for the year 2018, it is important the government investigate his earnings and watch keenly what would be declared as income in the following year.
Observers and civil society organizations (CSOs) have also raised their voice and urged the Federal Inland Revenue Service (FIRS), and the Adamawa State Inland Revenue Service, to invoke the Freedom of Information Act to unravel the true earnings of Alhaji Atiku Abubakar.
With this medium unable to unearth Atiku's personal profit from his business, his seemingly clear tax underpayment puts to question his integrity test, especially as he is clamoring to be elected as the country's President in the 2019 general elections.