Nelson Brambaifa: Son of the Niger Delta, Citizen of the World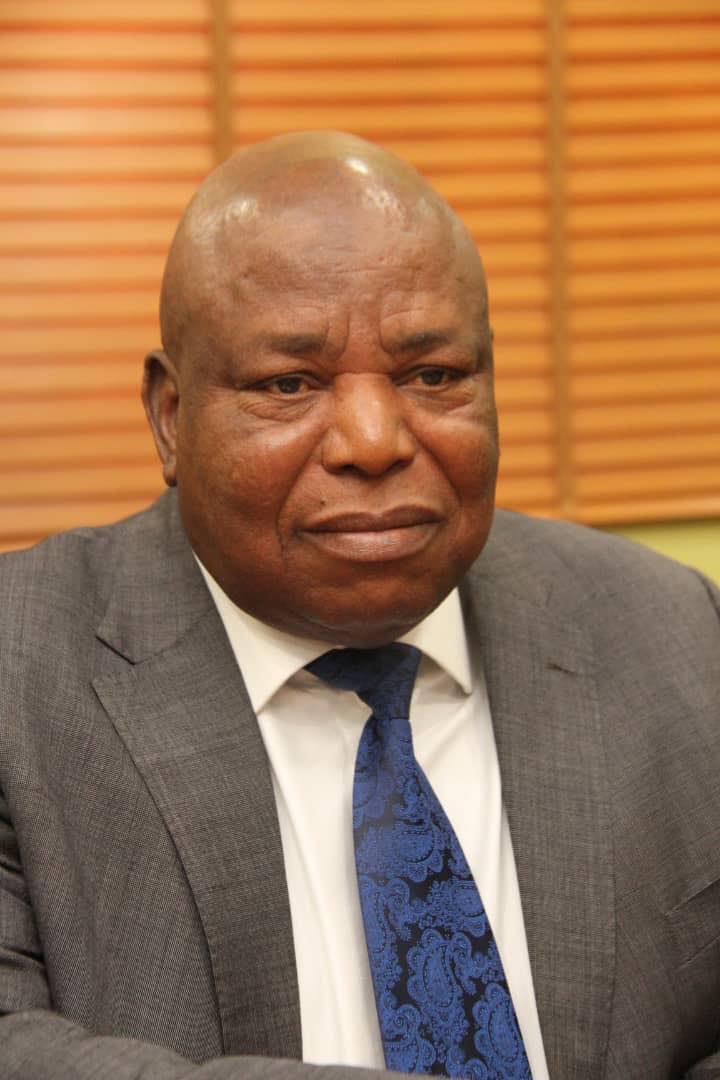 In a career spanning forty-four remarkable years, Professor Nelson Brambaifa, Acting Managing Director of the Niger Delta Development Commission, NDDC, and Professor of Pharmacology, University of Port Harcourt, continues to carve a trail of distinction, as brilliant, humble and focussed as he was when he was appointed as Graduate Assistant in Biochemistry at the Free University, Berlin, in the old West Germany.
A quiet, unassuming man from Agbere Community in present day Sagbama Local Government Area of Bayelsa State, in whom the fire of excellence burned brightly, Brambaifa had dazzled his teachers and peers, transiting seamlessly after graduation in 1974 with a degree in Vor-diplom' Biochemie. Four years later, in a career path of scholarly precision and ambition, he earned the first of many higher degrees, Diplom Biochemie' in 'Oral Examination in Biochemistry, Clinical Chemistry, Inorganic Chemistry and Pharmacy, graduating with Distinction from the same university.
By 1982, he had earned his Doktor der Naturwisseshaften (Dr.rer.nat) in 'Oral Examination in Pharmacology, Biochemistry, Clinical Chemistry and Inorganic Chemistry, progressing in the process to Research Assistant in the Research Laboratories of Schering AG, and Research Fellow in Schering Central Research, both in Berlin, and as Post-Doctoral Research Fellow at UCLAF in the Loire Valley, in France.
In the intervening years, Professor Brambaifa has worked as Team Leader in Schering Central Research, Department of Neuroendocrinology and Neuropsychopharmacology (1982 to 1984), Senior Lecturer and Head of Department, University of Port Harcourt (1984 to 1993), and Professor of Biochemical Pharmacology (1996 to date). As a scientist his attention to detailed clinical inquiry remains precise and sustained; as a teacher, he is as inspiring as he is an example of ceaseless scholarship, reflecting a mind of profound intellect and a passion of unerring gusto.
And none of these were diminished by his service as Dean of Student Affairs (1992 to 1996), as well as pioneer Dean of the Faculty of Basic Medical Sciences, College of Health Sciences (1999 to 2000) of the same university. He also served as the pioneer Provost, College of Health Sciences, Niger Delta University, Amassoma, Bayelsa State, from 2000 to 2004.
A man of prodigious mental capacity and appetite, Professor Brambaifa has published a staggering sixty-two scientific articles and delivered several public lectures, ranging in concerns about health, the environment and the lingering issue of fashioning a credible roadmap to the sustainable development of his beloved Niger Delta region.
His concerns about the Niger Delta region run deep. A child of the creeks who found a path on the world stage, he is as indigenous as he is cosmopolitan; a true son of the Niger Delta who is also a citizen of the world. This grand worldview and his travels have helped build in him the stirring vision of a "Niger Delta which must satisfy the deepest yearnings of her people and fulfils their dreams." And he declares that the Niger Delta can only become the region of his people's dreams "when we build on constructive, rather than destructive, work, for a better Niger Delta." Little wonder his mission is: For a Better Niger Delta Region.
This vision is becoming increasingly evident in his work at the Niger Delta Development Commission, which he has served as the Commissioner representing Bayelsa State on the Governing Board, and was elevated, on the dissolution of that Board, to the Commission's Acting Managing Director and Chief Executive Officer. His appointment, by President Muhammadu Buhari, himself a man whose vision is to change the fortunes of the Niger Delta, may be a fitting testimony to his humility, strength of vision, loyalty to friends, dreams and ideals, untiring commitment to helping rebuild his society, and a compelling affirmation of his competence, capacity and deep concerns.
He maintains that the Niger Delta Development Commission can, and must, provide for the region a credible roadmap "for building a rapidly growing economy which will eliminate prevailing extreme poverty and foster prosperity in an environmentally and socially sustainable manner throughout the region." And he adds: "We have shed enough blood to call attention the the plight of the Niger Delta region and her people. Now is the time to shed the necessary sweat, working together, with determination and vision, to build a better Niger Delta, a region to which we must all pledge our enduring commitment and energy."
Born on November 4, 1952, Professor Brambaifa's energy appears renewed and reinvigorated, committed to discharging his duties with familiar excellence, probity, diligence, honour and compassion. He has been honoured, indeed, with the KAAD Award for Brilliant Foreign Student three years in a row, from 1974 to 1976, DAAD Award and Fellowship for Young Researchers (1977 and 1978), both at the Free University of Berlin, as well as the C-Pfizer Travel Fellowship (1980) in Free University, Berlin, and in University of Port Harcourt (1984/1985). He also received the Alexander von Hombolt Senior Research Fellow in Pharmacology, tenable in West Germany at the Research Labortories of Scherling AG Berlin/Bergkamen, Department of Pharmacology (1987, 1992 and 1994).
He has served in several capacities over the years, in different professional and public organisations, such as Chairman, Board of Directors of Delta Rubber Company, Port Harcourt (1984 to 1990). He has also served as Chairman, Board of Directors, University of Port Harcourt Demonstration Primary School (1992 to 1995), pioneer Secretary, Movement for the Creation of Bayelsa State from Rivers State (1992 to 1996), and as Chairman, National Council for Arts and Culture, Abuja (2014 to 2015). He has, since 1984, also served his university community in several academic, professional and social positions.
Professor Brambaifa is a member of several professional bodies, including Fellow of the Nigerian Institute of Management, Fellow, New York Academy of Sciences, Fellow, American Association for Advancement of Sciences, member, Endocrinological Society of Germany, member, Pharmacological Society of Germany and member, West African Society of Pharmacology.
A Knight of Saint John and Justice of the Peace, he counts swimming, jogging and music as his hobbies and maintains an enduring love affair to the folkloric tradition and dance drama of the Ijaw people, in particular, and the Niger Delta, in general.
Professor Brambaifa is blessed with a wife, Dr. Anna Preye Brambaifa (nee Osuma), and four children.