APC Consultative Meeting Passes Vote Of Confidence on NWC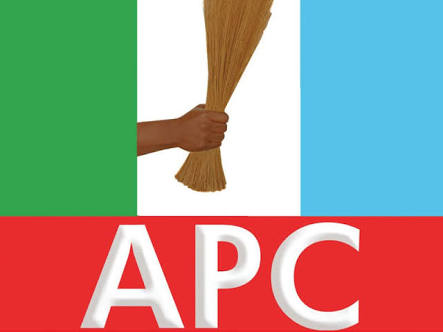 Led by the National Chairman of the All Progressives Congress (APC), H.E. Adams Aliyu Oshiomhole, the National Working Committee (NWC) on Thursday held a consultative meeting with the Party's 2019 election governorship candidates, state chairmen and state secretaries at the Party's National Secretariat in Abuja, Nigeria.
Fallouts of the consultative meeting
Observed a minute silence in honour of the late Chairman of the Cross River State chapter of the Party, Dr. Mathew Achigbe who died recently in a ghastly auto crash.
Frowned at attempts by some Party leaders to polarise the Party in some states following post-primary disputes.
Resolved that Party leaders must campaign for ALL candidates of the Party (Presidential, governorship and legislative positions). A situation where leaders engage in selective support by picking and choosing candidates to campaign for and support was declared anti-party.
The Enugu state chairman, Ben Nwoye distanced the state chapter from the condemnable actions and utterances of a Senatorial aspirant in the state, Mr. Osita Okechukwu.
Called on governorship candidates to run an issue-based campaign based on the unprecedented achievements of the President Muhammadu Buhari-led APC administration which is evident in all the states of the federation.
Urged the Party's governorship candidates to run an inclusive campaign by bringing onboard former aspirants. The Party's governorship and other stakeholders were also encouraged to domesticate ongoing peace and reconciliation efforts undertaken by the National Working Committee (NWC).
The consultative meeting passed a vote of confidence on the National Working Committee (NWC) led by the National Chairman, H.E. Adams Aliyu Oshiomhole. The NWC was urged to continue its effort to protect the best interest of the Party and pursue efforts to achieve peace and reconciliation in the Party.