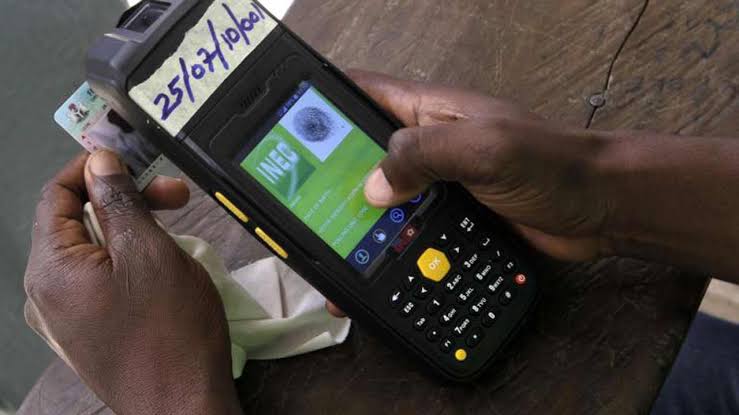 Indications emerged yesterday as to why President Muhammadu Buhari refused to append his signature on the Electoral Act Amendment Bill last Friday.
LEADERSHIP investigations revealed that the president took the decision not to sign the bill when it was discovered that some unscrupulous Nigerians had perfected plans to tamper with results of the 2019 general elections with the help of a new technology they had acquired which they would have used to distort the functioning of the electronic voter machine.
These individuals, it was also learnt, had taken their plan a notch higher by engaging the services of a Russian firm to hack into the electoral system in order to manipulate the results in favour of their clients.
Our usually impeccable source further disclosed that President Buhari declined assent because under the new electoral bill, electronic voting and transmission of results are mandatory, a situation that could have, with the hacking arrangement, vulnerably exposed the 2019 electoral process to manipulation.
According to the source, when President Buhari got wind of the sinister plot, "he quickly contacted his Russian counterpart, Vladimir Putin, who assured him that he would ensure that no rogue elements would find the space in Russia to interfere with Nigeria's elections in 2019".
It was also gathered that some politicians have already entered into a contract with Cambridge Analytica, a British IT consulting firm, for the management of their political campaigns, among other services. The plan, our source added' is to use the consultancy firm "to reach out to other 'hacktivists' (subversive users of computers and computer network to promote political agenda) in UK, Russia and others".
LEADERSHIP recalls that the IT consulting firm, Cambridge Analytica, had in recent past been accused of using the personal data of millions of Facebook users to influence how people vote in many countries. Following a report early this year that a former employee of Cambridge Analytica, Christopher Wylie, had told British lawmakers how an Israeli spy firm, 'Black Cube,' was "engaged to hack into Buhari accounts to get access to his medical records and private emails," the federal Government in April this year commenced a probe into the revelation.
It was reported that the federal government is also probing the report which suggested that the consulting firm that combines data mining, brokerage and analysis with strategic communications for electoral process, manipulated Nigeria's 2007 elections by organising campaigns to weaken the chances of opposition parties. Cambridge Analytica had earlier been reported to have been hired by an unnamed Nigerian billionaire to support the re-election of a former Nigerian president in the 2015 polls.