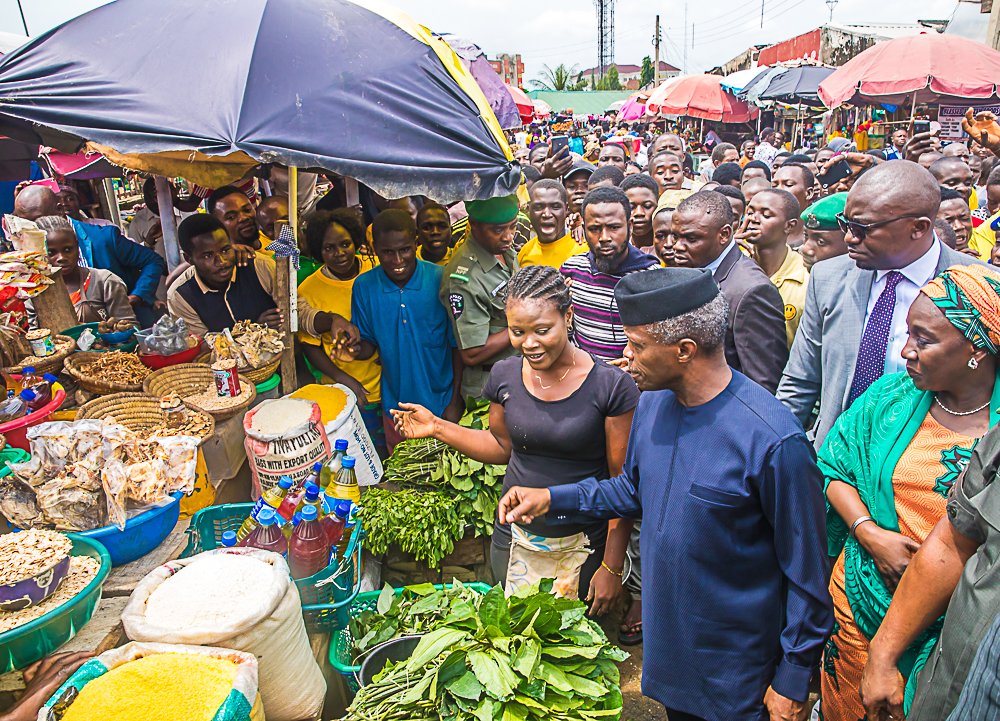 NAN reports
Suspected thugs claiming to be supporters of the Senate President, Bukola Saraki, invaded the mandate market and Ipata market in Ilorin, Kwara State, this morning, chasing away petty traders and TraderMoni agents from the markets, disturbing them from carrying on the business of disbursing money to beneficiaries of the TraderMoni scheme.
Eyewitness accounts said that as early as 9am, a small mob, some of them wearing PDP Atikulated T-shirts, stormed the market, led by Alhaja Gazali, insisting that the TraderMoni scheme cannot be conducted in the Mandate market, because the Senate President's father was the one that donated the land on which the market was built to the government.
According to witnesses, including Bank of Industry (BOI) officials who were at the market to supervise the enumeration and disbursement of the N10,000 collateral free loans, the arrival of the mob caused an uproar in the Mandate market in Ilorin as many of the petty traders who were yet to receive their loans were annoyed that the thugs disrupted the process.
This led to chaos which forced the TraderMoni agents to escape as they were chased away by the thugs who were threatening, intimidating and harassing both the agents and the petty traders who had lined up to participate in the TraderMoni process.
Officials of the Bank of Industry also explained to newsmen that enumeration had been going on in two markets in Kwara State in the last few days and the vice president was expected in the markets on Friday, December 7 (today).
Eyewitness accounts said the thugs said to have been instigated by the Senate President had invaded the market this morning, were boasting that neither the Federal Government nor the VP can come and operate the TraderMoni scheme in a market that "belonged" to the Senate President.
At the Ipata market, where enumeration and disbursement of the TraderMoni loans was also going on, market leaders also reported that a call came about noon today from similar quarters asking the leaders of the market not to cooperate with the enumerators of the TraderMoni scheme. But the market leaders in Ipata insisted and the process of enumeration and disbursement in Ipata market reportedly proceeded without incident.
TraderMoni, which is part of the Federal Government's Social Investment Programme (N-SIP) under GEEP, is designed to assist petty traders across the country expand their trade through the provision of collateral and interest-free loans from N10,000. The loans are repayable over a period of six months at which point the traders on repayment will receive a fresh N15,000 loan, which rises to N20,000 when repaid.
The microcredit scheme, which has since been formally launched nationwide and the FCT, is expected to reach 2 million petty traders by the end of the year.