Beware of Political Leaders Causing Disaffection – BMO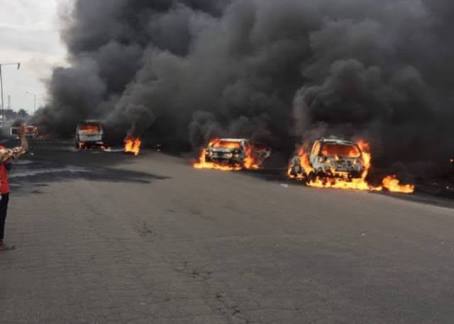 The Buhari Media Organisation (BMO) alerts Nigerians to the nocturnal meetings being held by politicians and some past leaders, in and out of the country, where the leaders are allegedly designing an agenda to cause public disaffection and disorder.
Their primary objective is to stop the re-election of President Muhammadu Buhari in the 2019 general election, but they are also putting the country at risk.
"This group of Nigerians who were powerful in the past and misused the opportunity of running the affairs of this country while in position of authority, are opposed to the anti-corruption action of the government of President Muhammadu Buhari because they directly or indirectly contributed to the economic adversity of the country". .
We note that instead of these questionable leaders to apologise to Nigerians on the ignoble roles they played in ruining the economy, they have chosen to embark on campaign of calumny and mis-information against the country, under the guise of exercising their freedom of expression.
"It is ironic that while President Muhammadu Buhari is working hard to rebuild the economy, restore the image of Nigeria in the international community and take its rightful place in the comity of nations, these politicians are out there portraying the country in bad light, be-littling its status as a medium power in the world and discouraging foreign investors.
"It is regrettable that people of their calibre have chosen to downgrade their status by their action, but it is the view of the BMO that they should retrace their steps and join the current administration in its ongoing serious infrastructural development effort which is aimed at repositioning of the country for the benefit of all Nigerians".
Signed:
Hon. Austin Braimoh (Chairman)
Chief Cassidy Madueke (Secretary)