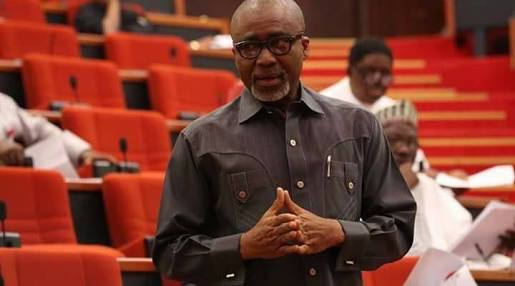 The Buhari Media Support Group (BMSG) has condemned what it described
as conspiratorial stance by some senators against the government of
President Muhammadu Buhari with emphasis on abuse of immunity, which
emboldens them to use incendiary remarks on the President at different
times during their sittings.
BMSG said this while reacting against remarks credited to Senator
Eyinaya Abaribe who was quoted as saying that Nigerians have been
indulging the President he referred to as "incompetent"
BMSG said it took exception to such remarks by Senator Abaribe, a
Peoples Democratic Party (PDP) member during Thursday Plenary,
describing it as reprehensible, his action amounting to an
irresponsible brand of politics that the opposition has been
exhibiting over time.
The group calls on the Nigerian Senate leadership to always prevent
its chamber from turning into a circus that allows use of profane and
insulting language as lingua franca with the President of Nigeria
being often verbally abused.
BMSG made this known in a statement signed by the Chairman and
Secretary, Austin Braimoh and Cassidy Madueke, Coordinator and
Secretary respectively, urging the leadership to call members to
order on use of intemperate language to address the president.
It said, "Senator Abaribe's comments on the floor of the Senate which
engendered a rowdy session are not just shameful to the institution of
the Nigerian Senate, but such defiles the hallowed office of the
President and even the Senate Chamber.
BMSG, however, called on Senator Abaribe to tender an unreserved
apology to Nigerians and to the President of Nigeria on the
ill-conceived remarks credited to him and for him to know henceforth,
that the Chamber of the Senate is not to be desecrated in any way.