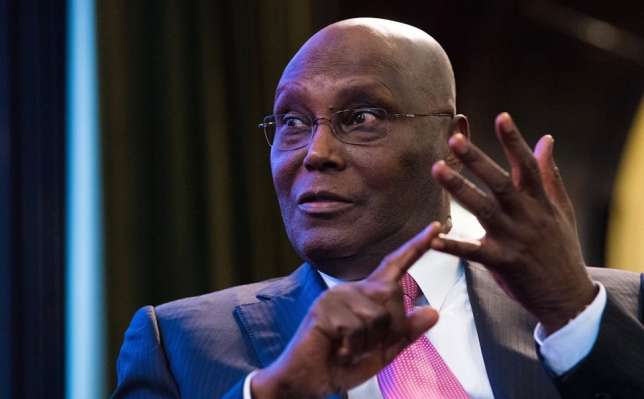 When I read the PDP presidential candidate, Atiku Abubakar making fun of President Buhari's modest farm in Daura. I thought PDP/Atiku would be sensible to use the few months ahead explaining why any sensible Nigerian would abandon the safety of President Buhari's leadership to experiment with Atiku Abubakar as the modern day Christoper Columbus who will discover Nigeria's El-Dorado.
Not that I'm blaming Atiku for daily rolling in the mud just to stain President Buhari after all, you can only take a pig out of the gutter but you can't take the gutter out of a pig. I'm only interested in the absurdity of Atiku's campaign theme which is wholly centered on the person of President Buhari while ignoring the importance of explaining to Nigerians how he intend to address the problems he kept preaching to Nigerians that President Buhari has failed to address. It was quite petty reading his remarks about Buhari's farm. I will contribute few words to explain why Atiku couldn't comprehend the rate of growth of President Buhari's farm.
President Buhari farming business is a legitimate business, the only business civil servant are allowed to engage in. The rate of growth of his farm/cattle is commensurate with the economic reality of Nigeria and in conformity with what's obtainable in the North west. Buhari refused to used numerous opportunities that came his way to turn his farm into the big business Atiku had in mind when he attempt to assess the success of Buhari the farmer.
If President Buhari was a corrupt, unscrupulous, conscienceless and unpatriotic Nigerian, Atiku's farm in Adamawa which he claimed is the biggest, would be a little portion in Buhari's farm after he financed its growth with proceeds from his offices as Minister of Petroleum, Governor of N'East, Head of State and Chairman of the most successful intervention Programme in this part of the world, the PTF.
Had Buhari wanted, his Daura farm would have been an international brand with tentacles covering all parts of the globe long before Atiku discover the magic lamp that transmogrify a civil servant into a billionaire businessman that could afford to buy the conscience of a once described biggest political party in Africa, the PDP. But then, probably there wouldn't be a Kaduna or Port Harcourt refinery for Nigerians to see and acknowledge his uprightness. There would only be a Buhari playing big league in agriculture, rubbing shoulders with the John Marlones, Brad Kelly and the Emmerson family at the expense of shortchanged Nigerians. That he's being mocked by local giants for his modesty by Atiku only confirmed our disrespect for honor and integrity.
Buhari may not have a farm with a fancy name that resonate across Nigeria but he's generously compensated with a name that not only resonate across the globe but cause jitters among so called "successful businessmen" of Atiku's class and background. I'm sure President Buhari could easily give details of his investment without mixing gari and sand. I'm yet to get a coherent history of Atiku's so called business acumen. In one story Atiku claimed he started his business with a housing loan with which he built a house on a land allocated him by his state.
In another story he claimed he obtained a loan, bought vehicles and started a transport business. He left many unanswered questions without which making sense of his claims is humanly impossible. We may have to wait until Atiku settled on one of the two stories before we forensically audit his businesses to determine the rate of growth that made him the billionaire international businessman he is. Before then, let's just say it's highly probable that his business empire is an extension of the public offices he held and this stands until somebody provides detailed explanation of Atiku's sources of funding his conglomerate.