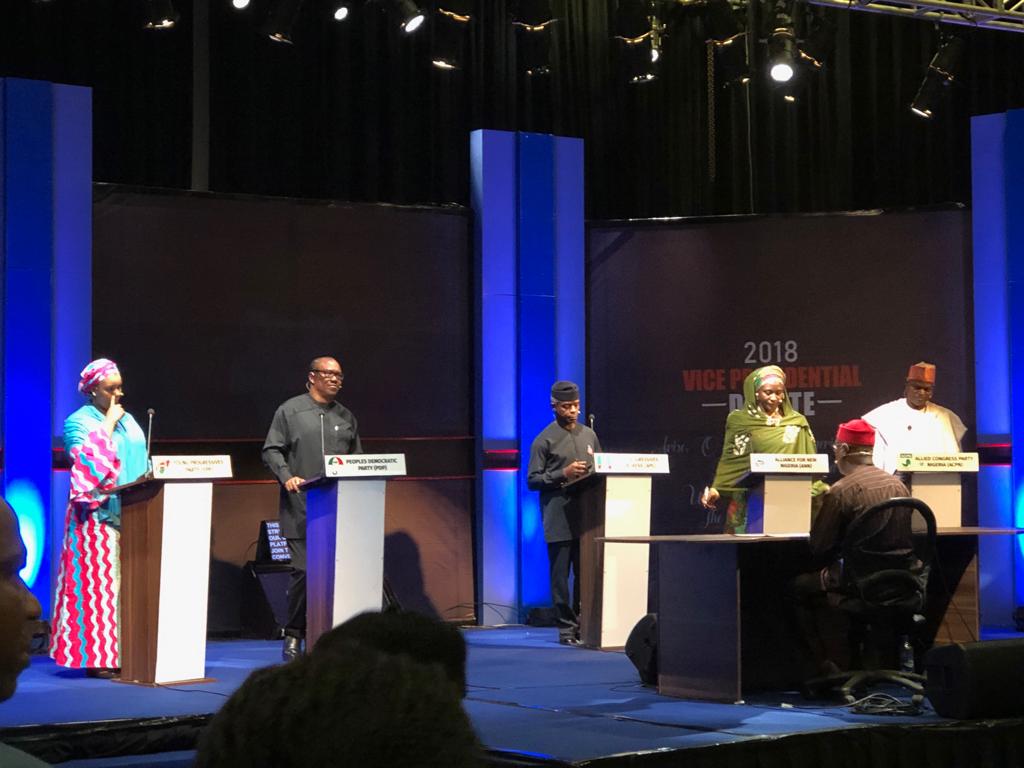 Vice-President Yemi Osinbajo yet again proved his mettle in the just concluded Vice Presidential debate that beamed live to TV screens across the country.
While the VP candidate of the main opposition party, Peter Obi played to the gallery with eloquently falsified statistics, Prof. Osinbajo intelligently punctured his claims, and held his own.
While the PDP Presidential running mate became an overnight statistician with no clear cut alternative to tackle challenges and even provide jobs, VP Osinbajo highlighted what the administration has done in three and half years and what it intends to do at the #NextLevel.
Presently, Nigeria's most ambitious social investment programme is in place, massive infrastructural renewal on-going with Road projects in all the 36 States and major road projects, credit to SMEs has improved with N35b in each budget cycle, 6 Tech hubs in each geo political zones, increase in power generation from 4,000 MW to 7,000 MW in 3 years.
While Obi was painting a picture of gloom, Prof Osinbajo aptly reminded him that Nigeria moved up 24 places in the World Bank Ease of Doing Business index and is rated as among the top 10 improved Economies in the World in 2017.
While Obi alluded to the fact that we cannot "leave the shop and be chasing Criminals", VP Osinbajo retorted that the shop will close down if criminals are allowed to have a field day!
Romancing "Grand Corruption" has been the story of 16 years of PDP under whose platform Peter Obi is running and that is why they couldn't get anything done!
This administration has laid a solid foundation, is silently reforming and the #NextLevel holds out to much promise..
We are going higher together…
Thank you. VP Osinbajo.