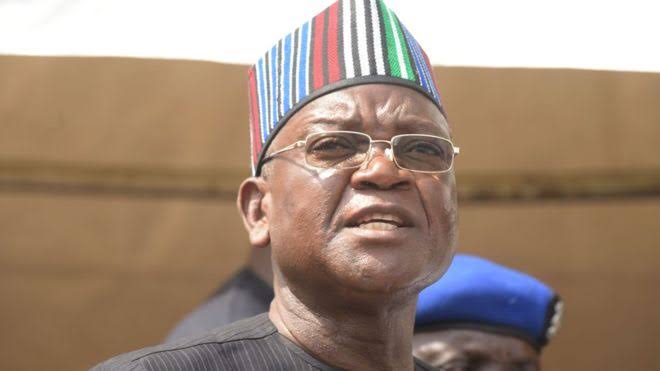 Reports have emerged that the Governor of Benue State, Mr Samuel Ortom has smuggled arms and ammunition into the state for use by militia during the state gubernatorial elections.
Intelligence reports have shown that the weapons are to be used to wreck mayhem in APC strongholds in the state through the Livestock Guards that the Governor has set up.
It is recalled that Governor Ortom is known to have a history connecting him with his former SA on Security and Coordinator of Benue State Livestock Guard, Alhaji Aliyu Tarshaku, who was responsible as the mastermind for the killings of the Catholic Priests,and other residents of Benue State.
It has also been alleged that Ortom also aided the escape of a notorious thug, and a suspected Boko Haram agent and one of Nigeria's most wanted militia leader, Terwase Akwaza better known as Gana who had carried out attacks in communities and villages in and outside Benue state.
Meanwhile, there were speculations that the Amnesty Programme organized by Gov Ortom earlier in the state was a ploy to bring those thugs to limelight and have them recruited to his camp to do his dirty deeds.
Reports by some residents in the state have claimed that the police in the state may have been compromised and thus may not guarantee security during the upcoming gubernatorial elections.
When contacted members of the intelligence service stated that they have been informed and assured that they are on top of the matter.