Jonathan's Minister Osita Chidoka Confirms Jonathan did not Complete any Road Project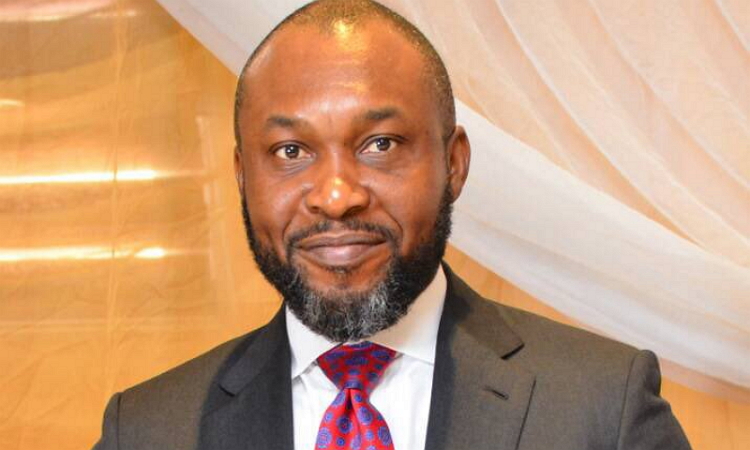 Former Minister of Aviation Osita Chidoka has confirmed that Nigeria's main opposition party did not complete any major project in its 16 years in power.
Osita revealed the failings of the PDP when he tried to answer questions from Tolu Ogunlesi, head of digital communications for @NGRPresident and @asorock on Twitter.
In trying to exonerate the Goodluck Jonathan administration which he served first as Corp Marshall of the Federal Road Safety Commission and as Minister, Mr Chidoka ended up implicating the administration.
Mr Chidoka had asked President Muhammadu Buhari's spokesperson, Shehu Garba to "name any Rail, Roads, Airports, Hospital that this government initiated."
But it was Ogunlesi who responded to his tweet. "I assumed we already dealt with this. Nigerians know that is not who starteth what that counteth, it is who finisheth. Anyone can start. Over the last few months I've tweeted about dozens of projects Buhari Admin has completed, that were started LONG before 2015. See next tweet."
Mr Ogunlesi then posed a question of his own. " I invite anyone who would like to support my big brother @osita_chidoka as he takes this very short and simple exam. It's an open book exam so you are allowed to open textbooks and discuss. Your time starts now. $400bn, 16 years. Name just 5 COMPLETED projects in rail, power, roads".
In a bid to answer his question, Mr Chidoka showed that most of the project initiated by the PDP administration were never completed and those by the Jonathan administration were no where near 30 per cent completion.
"This is the list of ROAD PROJECTS started by GEJ and their status at handover date. @toluogunlesi I hope this helps. Will update you across other sectors because I was involved. When you complete projects give credit to initiators as we will also give you credit for completion."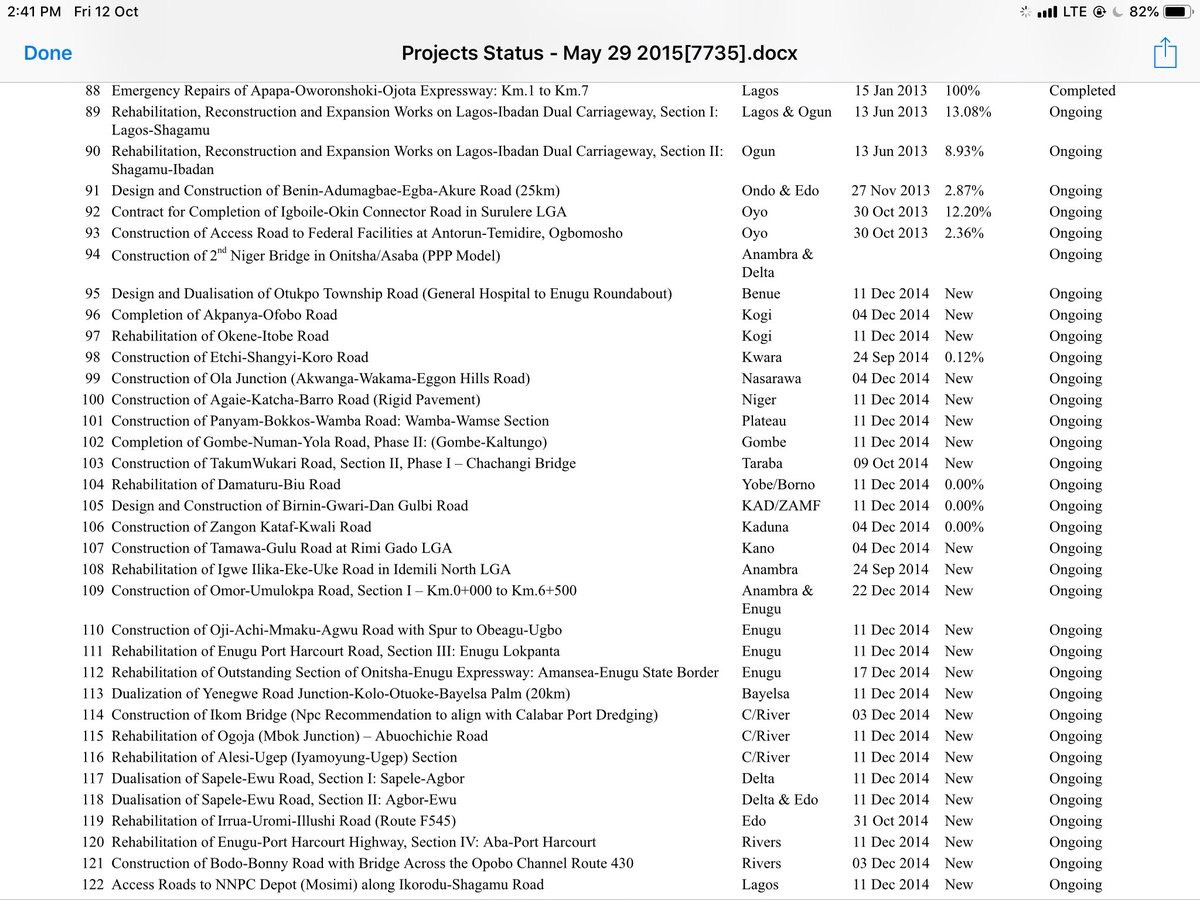 After scrutinising the document, Mr Ogunlesi replied. " I'm honestly puzzled that with the hundreds of 2%-completion 14%-completion projects left behind by PDP (and acknowledged by @osita_chidoka), anyone would have the guts to attack PMB on the basis of 'what have you started?' It's hard to make sense of."
He asked the former minister if he had seen a report of how over N700 billion was disbursed for projects in Niger Delta alone.
Mr Chidoka then tried to justify why the projects were never completed. "It takes about 1 to 2 years to bring an infrastructure project to FEC. Initial Project design 6-12 months Procurement of consultant 6 months Full design and costing 6-9 months Procurement of contractor 3-6 months Any awarded project is 30% done. 1st term is for project initiation."
For this, Mr Ogunlesi replied, "1st Term is for Project Initiation." But until I challenged you were harassing PMB that what has he started and completed. Buhari has decided that he will use his first term to complete projects instead of unnecessarily expanding the list of uncompleted stuff.
"I hope people extend these same yardsticks to PMB. Agreed, Infrastructure work in Nigeria can be a nightmare. Below doesn't even include the scenario in which communities tell you the land for a road or power plant is ancestral land and they cannot move a shrine. It's crazy."