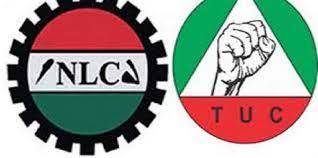 In a major development, the Nigerian Labour Congress (NLC) and the Trade Union Congress (TUC) have announced the suspension of the nationwide strike that began on November 14, 2023. The decision to suspend the strike came after an emergency joint National Executive Council (NEC) meeting of the two labor unions on November 15, 2023.
The labor unions' decision to suspend the strike stems from the federal government's willingness to address their demands, particularly those related to the abduction and brutalization of NLC President Joe Ajaero and other labor leaders by Imo State Governor Hope Uzodimma's thugs on November 1, 2023.
During the NEC meeting, the federal government, through the National Security Adviser (NSA), presented a series of offers aimed at addressing the labor unions' concerns. The NSA also apologized for the attack on Ajaero and other labor leaders and pledged to coordinate a thorough investigation into the incident.
The labor unions have expressed satisfaction with the government's response and have agreed to suspend the strike to allow for further discussions. They have also commended their affiliates and state councils for their unwavering commitment and tenacity during the strike.
The NLC and TUC also directed all affiliates and state councils to demobilize, cease any further escalation of the indefinite strike action, and fully resume work tomorrow, Thursday, November 16, 2023.