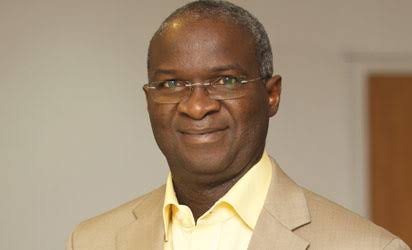 The headline concocted by Sahara Reporters' in its report published on Monday, April 29, 2019, titled "Documents Show Osinbajo, Fashola Lied About Rise in Power Generation" reeks of outright mischief and was coined deliberately to mislead the public, and it should be ignored in its totality the Initiative to Save Democracy has stated.
In a statement signed by its President, Akinloye James, it noted that on April 1, 2019, while delivering the convocation lecture at the 50th Convocation of the University of Lagos, Vice President Yemi Osinbajo, SAN, noted that, "On Power, we have moved generation from 4000 to 8100 MW. But the effect of this increase in generation has not translated significantly to better service to the consumer" of which the statement was a matter of fact correct.
"This statement is essentially correct, because according to the Nigerian Electricity Regulatory Commission (NERC) 2018 Q3 report, Available Generation Capacity for the Nigerian Electricity Sector Industry (NESI) peaked at 8,206MW in August 2018, the highest ever in the history of Nigeria -which the VP quoted."
"Now, the Available Generation Capacity given is the total generation capacity of plants at a particular point that are available to supply energy to the grid in the absence of constraints such as gas, grid, line, water management and others."
It noted that the Vice President did also point out that although power generation had increased, "the effect of this increase in generation has not translated significantly to better service to the consumer, mainly due to distribution challenges."
The Vice President had noted that "Over 2000 MW of power is not taken up by the discos for distribution to consumers, largely because of problems they experience in the collection of tariffs. But one of the reasons for this is the fact that the discos have not invested significantly in metering. We have now embarked on a major metering Initiative, The Metering Assets Programme, which involves private metering assets providers."
The group stated that: "On the said authoritative report obtained by Vanguard from the office of Vice President Yemi Osinbajo which stated: "On April 23rd, 2019, average power sent out was 87,061.8 MWh/day. The reported gas constraint was 2,039.5 MW," it should be pointed out categorically that a gas constraint is something preventing energy from being generated, for example, low pressure of a gas pipeline. Thus, it means because all the gas constraints for different plants were identified and added up, it prevented 2,039.50MW from being generated."
"However, despite the challenges, while it keeps working to improve the power sector, the Federal Government is also exploring other means to generate power. One of these is through adoption of an off-grid programme. Through this programme, private investors are encouraged to collaborate with government to build IPPs and supply power to willing buyers. This was made possible by what is called an eligible customer declaration by the Ministry of Power, Works and Housing."
"Also, through this collaboration, solar power is being provided to tens of thousands of economic clusters such as markets, nationwide; a combined total of over 80,000 shops servicing 320, 000 SMEs. They include Ariaria market in Aba; Sabon Gari market in Kano; Sura market in Lagos; Isikan in Edo; and Gbagi in Oyo state." The statement said.