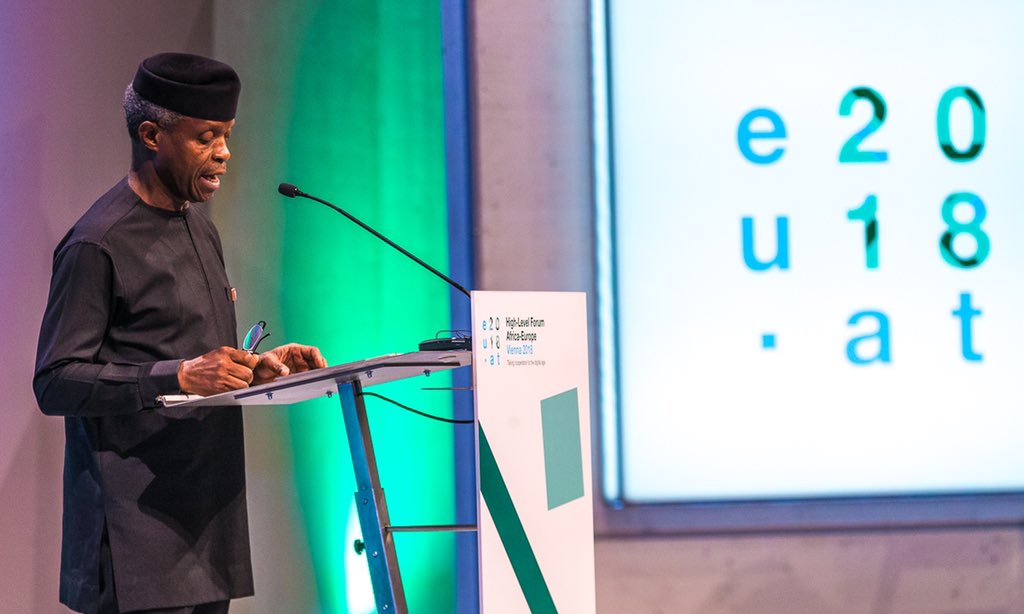 By Prince Adetayo Adekunle
Chief Ayo Adebanjo's obsession with his supposed "son" is no longer news. But the Chief's predilection to regurgitating lies and misleading claims is why we can no longer keep quiet.
Although we can wonder how come he enjoys bullying the VP. But we know that his allegiance and loyalty in the last several years have been to political leaders who looted our country dry and those who did absolutely nothing to advance Restructuring when they held sway. So we must remind Nigerians.
As a Yoruba man who is well schooled in customs, norms and mores, engaging an elder in public glare is not an easy path to thread.
However, it is apposite to state the existence of an old Yoruba axiom which holds that *"an elder who ties maize to his backside risks being turned into an object of mockery by chickens "*
For Pa Ayo Adebanjo to say that he doesn't recognize President Muhamadu Buhari as the country's President elect is not only laughable but even pathetic. May be the Chief is about to abandon his claims to being a democrat, otherwise how else can we interpret this rejection of the democratic choice of the Nigerian people?
Worse still, to describe "his supposed son", the erudite Professor of Law, authority on Law of Evidence, Life Bencher and Senior Advocate, Vice President Yemi Osinbajo as "a disgrace and a dishonest intellectual" on the basis of what he terms denial of restructuring is utterly reprehensible. This obsession with the VP is not what noble elders are known for. And I say that with utmost sense of responsibility.
If Pa Ayo Adebanjo is not suffering from selective amnesia as well as senility associated with old age, he ought to know that Mr. Vice President has never denied that the country needs restructuring.
Responding to a question at a public forum hosted by the Sigma Club, University of Ibadan on Saturday, 27th October, 2018, Prof Osinbajo asserted as follows:
*"I am not a latter day convert to restructuring. I am an active practitioner of restructuring and I have gone to the Supreme Court about 13 times to test restructuring "*.
In all of the cases pursued by HE Prof Yemi Osinbajo as AG Lagos, the then government led by Pa Ayo Adebanjo's newfound bedfellow, the Jada born Atiku Abubakar and his principal, Oloye Olusegun Obasanjo opposed every step along the way.
Conversely, the Buhari/Osinbajo led administration signed a constitutional amendment granting financial autonomy to State Judiciaries and Houses of Assembly – an amendment that suffered several abortions under the misrule of Pa Ayo Adebanjo's friends.
Conclusively, Pa Ayo Adebanjo is urged to speak like a true Yoruba elder and Afenifere that he claims to be and not seek to denigrate the highest political office holder from the Yoruba race on the altar of crass opportunism, bitter opposition politics and chronic jealousy.
Prince Adetayo Adekunle
For and on behalf of the Coalition of Nigerian Youth Stakeholders