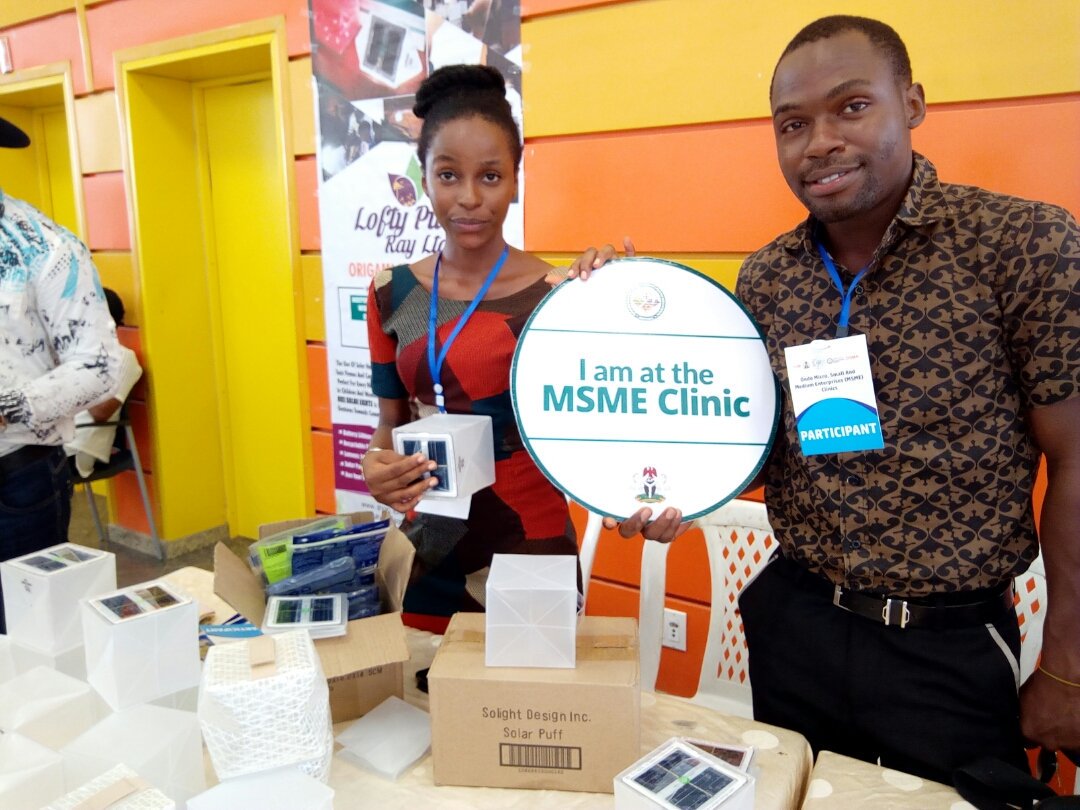 By Amaechi Agbo.
"In a society in which nearly everybody is dominated by somebody else's mind or by a disembodied mind, it becomes increasingly difficult to learn the truth about the activities of governments and corporations, about the quality or value of products, or about the health of one's own place and economy.
In such a society, also, our private economies will depend less and less upon the private ownership of real, usable property, and more and more upon property that is institutional and abstract, beyond individual control, such as money, insurance policies, certificates of deposit, stocks, and shares. And as our private economies become more abstract, the mutual, free helps and pleasures of family and community life will be supplanted by a kind of displaced or placeless citizenship and by commerce with impersonal and self-interested suppliers…
Thus, although we are not slaves in name, and cannot be carried to market and sold as somebody else's legal chattels, we are free only within narrow limits. For all our talk about liberation and personal autonomy, there are few choices that we are free to make. What would be the point, for example, if a majority of our people decided to be self-employed?"
Above excerpts from Wendell Berry's, The Art of the Commonplace: The Agrarian Essays, sums up how a society would be when government policies and programmes were not well-tailored or targeted at the people.
For all that government does, no matter its name or configuration, the people are at the centre. It is based on this that every government that wants to win and retain the support of the masses or its citizenry, must go a long way in fashioning and churning out policies and programmes particularly economically, not only to empower the people but also to engage them and prosper them for greater contributions to the national economy.
In keeping with its three cardinal election campaign promises, one of which is economic stability, the federal government led by President Muhammadu Buhari in January, 2017 launched the Micro, Small and Medium Enterprises Clinics.
In many ways the administration has attempted to ensure that it betters the lives of its citizenry through establishment of the right economic policies and empowering institutions geared towards overseeing the economic welfare of the people. Because a healthy populace, is a healthy and stable economy.
Upon assumption of office in 2015, the administration has been working round the clock to ensure that Nigerians – over 70% of them living below one dollar per day – live better lives, engage in businesses of their choices and contribute, in greater propensity, to the growth of the economy. Economically empowered citizens contribute towards building a vibrant and robust capital development of the nation.
To fast track this, the federal government launched its Economic and Recovery Growth Plans, ERGP in 2016. Embedded in the policy is the Micro, Small Medium Enterprises, (MSMEs) Clinics launched in 2017.
The programme, apart from ensuring increased production of goods in the manufacturing sector, agriculture as well as provision of substitution to hitherto imported goods, is also designed to bring about significant and sustainable Gross Domestic Product, (GDP) growth, spur employment generation and increase in local productivity, thereby reducing import bills on food and essential products that can be produced locally.
MSMEs Clinic also realigns the role of government ministries, departments and agencies (MDAs) as facilitators of business as well as bring about increase in foreign exchange earnings through export.
By so doing, the clinic addresses all the plethora of challenges affecting the growth and productivity of MSMEs in Nigeria.
The principal objectives of the MSMEs Clinic programme are to create a platform for stake-holders and businesses to discuss issues affecting set-up and operations of small, low-income businesses in the country; create a platform where government and other stakeholders can share and provide information of all the policies, programmes and initiatives currently existing in the country for encouraging MSMEs.
At different times and cities, the MSMEs Clinic has been launched in some States with Aba in Abia state, Nigeria's largest commercial hub kicking off the establishment of the scheme across the states on January 26, 2017.
This was followed by the establishment of that of Onitsha, the commercial nerve of the South East in Anambra state.
Other states that the scheme has been established include Cross River, Ogun, Akwa Ibom, Kwara, Kano, Katsina, Anambra, Sokoto, Nasarawa, Ondo, Osun, FCT, and Kogi.
Like in the FCT, Onitsha launching had 4, 000 beneficiaries in attendance while Kano recorded 12, 000 participants.
Although official documenation on the actual figure of MSMEs in Nigeria remains a subject of debate, it is estimated that Nigeria currently has a total of 39 million micro, small and medium enterprise businesses.
In the same way a hospital clinic is established with doctors deployed to diagnose, cure and provide professional medical advice to patients, in the light the MSMEs Clinics operate.
MSMEs Clinic agencies such as Central Bank of Nigeria, CBN; Bank Of Industry, BOI; National Agency for Food and Drug Administration and Control, NAFDAC, etc, who offer specialized incentives to the small business owners meet with the businessmen and women with the intention to identify and discuss business hindrances or obstacles militating against their growth, offer professional advice and provide solutions to the challenges.
The federal government has intensified its outreach in championing the establishment of the MSMEs Clinic in the states across the federation with the latest being that of Edo State which was carried out on Thursday, June 14, 2018.
In launching the MSMEs Clinic in the Federal Capital Territory, the Vice President, Prof Yemi Osibanjo, explained the importance of the clinic to over 4, 000 beneficiaries who turned up for the event.
According to the Vice President, "MSME Clinics serve as a one stop shop to address challenges faced by small business owners in the country.
"Working very closely with the Ministry of Industry, Trade and Investment, we came up with the idea of MSMEs Clinics as an important building block not as a silver bullet, but as an important block in finding a solution.
"The term Clinics was chosen deliberately to reflect three things all borrowed from the health sector. The first is that individual MSMEs face problems that can hopefully be addressed through direct access to relevant officials.
"The second is that direct consultations with very senior experts will find solution.
"The third is that a reasonably large number of people can be attended to without any need for expensive and time consuming travel to agencies offices," he stated.
Relevant agencies being mobilized to ensure the initiative achieve the objectives include: Corporate Affairs Commission (CAC), Nigerian Investment Promotion Council (NIPC), Nigerian Export Promotion Council(NEPC), Small and Medium Enterprise Development Agency (SMEDAN).
Federal Inland Revenue Service (FIRS), Standards Organisation of Nigeria (SON), Nigerian Export-Import Bank and National Agency for Food and Drug Administration and Control (NAFDAC).
Others include, Bank of Industry (BOI), Nigeria Customs Service, Ministry of Trade and Investment, among many others.
It could not be forgotten that Central Bank of Nigeria (CBN) had launched the MSME Development Fund with a share capital of N220 billion, in order to support the MSMEs programme
In launching the MSME Clinic in Onitsha, Anambra State, in April last year, the VP explained the reasons for the scheme and its importance to the growth of the nation's economy as well as roles that certain agencies will play to make the scheme a success.
"As individual units, MSMEs may be small, but together they account for up to 50 percent of Gross Domestic Product (GDP) and over 80 percent of the labour force. It therefore follows that they are of decisive importance in the national economy.
"MSMEs have tended to be neglected in this country over the years. This is partly as a result of competing priorities and a tendency to discount their contribution to the national economy.
"The MSME Clinics were conceived in this context and they are designed to bring the regulatory agencies whose work affects the business experience of MSMEs nearer to them. This will enable MSMEs to bring their business-related problems to regulatory agencies for solution outside the formal and sometimes intimidating offices of these agencies.
"Of course, having all the agencies in one location at the same time saves MSMEs the travel time and cost of going to different agencies.
"MSME Clinics have also enabled regulatory agencies to gain a better understanding of the difficulties that MSMEs face and caused them to take steps to remedy the situation where required. For instance, several agencies have reduced the cost and timelines for service delivery to MSMEs. Since the launch of this programme last year, it has been easier for small businesses to access funds, because the Bank of Industry (BoI), Development Bank of Nigeria (DBN) and NEXIM Bank have used it to expose their products and increase their loans to MSMEs.
"NAFDAC has made it easier to do business, by reducing the cost and waiting time for product registration for small businesses. What used to take 8 months now takes 3 months.
"On its part, the Corporate Affairs Commission (CAC) now registers businesses within 48 hours and also carries out registration during the Clinics at reduced prices."
"The Nigerian Export Promotion Council (NEPC) and Standards Organisation of Nigeria (SON) have both slashed their charges on various products and services, just to support small and medium enterprises.
"To foster continuity after the Clinics, at least five State governments have set up 'One-Stop Shops' that bring all the relevant agencies together in one place, so as to enable small businesses access their services on an on-going basis with relative ease," he said.
The states that have established MSMEs Clinic One-Stop Shop include Plateau, Kwara, Katsina, FCT, among others.
World Bank in its report on the MSMEs' roles in fast tracking the development of economies of 3rd World nations noted that:"MSMEs are, collectively, the largest employers in many low-income countries, yet their viability can be threatened by a lack of access to such risk-management tools as savings, insurance and credit. Their growth is often stifled by restricted access to credit (loan), equity and payments services."
Access to financial services can therefore boost job creation, raise income, reduce vulnerability and increase investments in human capital.
MSMEs account for a significant share of employment and GDP around the world, but, when they have limited access to finance, the economy suffers a series of negative consequences: Economic and social opportunities are restricted or lost entirely, enterprise creation and growth are restrained, households and enterprises are more vulnerable to threats, and payments are costlier and less safe.
A World Bank Enterprise Survey found that the smaller firms are less likely to have access to capital – a factor that constrains their ability to grow and become more productive. They are also more likely to rely on informal sources of capital – a factor that is often negatively associated with growth and firm performance.
Access to finance is disproportionately difficult for smaller firms in the least developed countries (LDCs), with 41 percent of SMEs in LDCs reporting access to finance as a major constraint to their growth and development, by comparison to 30 percent in middle-income countries (MICs) and only 15 percent in high-income countries (HICs).
These are the problems the MSME Clinics are tackling in Nigeria.
The renewed focus on MSMEs sector is significant because they constitute the bedrock of economic development in most countries, with four out of five new jobs being created by the sector in emerging markets such as Nigeria's.
To underscore the importance the Federal Government attaches to the MSMEs Clinic, the Vice President, during the establishment of the MSMEs Clinic in Jos, Plelateau State, gave this caveat "Every time that a public servant is an obstacle to anyone seeking approvals or licenses, he or she attacks the Nigerian economy and its future. Our individual and collective vision or objective as civil or public servants must be advancing the social and economic prosperity."
Amaechi Agbo is a public affairs analyst based in Abuja.