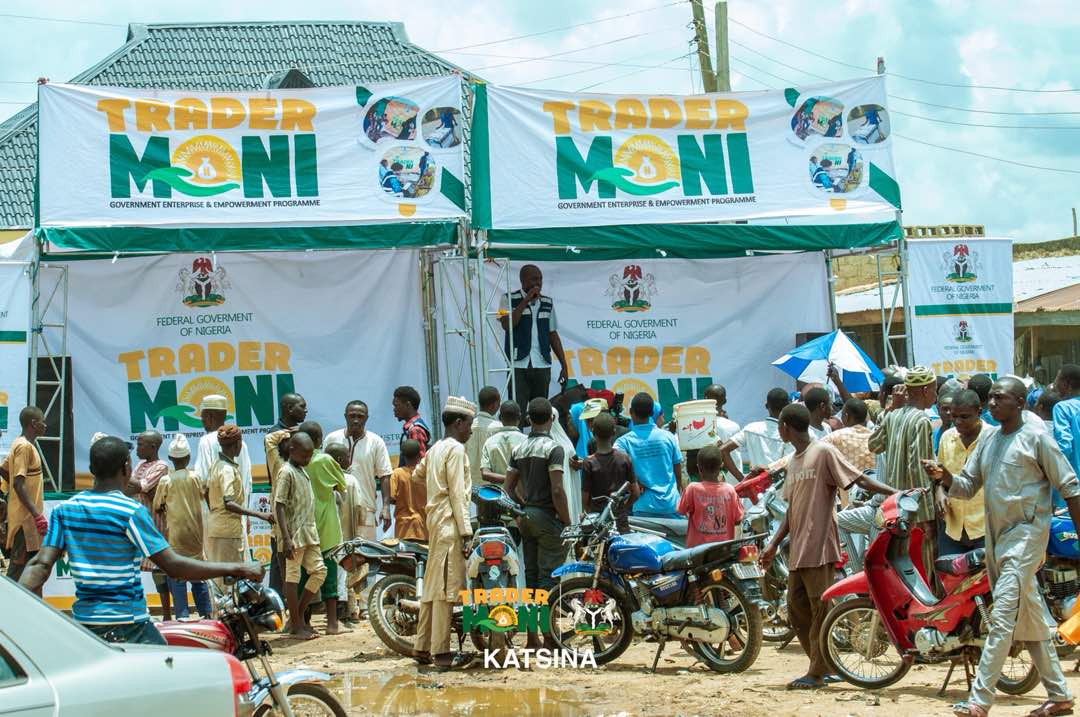 By Akinloye James
Many Nigerians have wrongly claimed that the TraderMoni train travelling across Nigeria is designed to induce voters ahead of the 2019 election, in some cases, like we saw in Osun, they believe that the scheme was designed to influence the governorship election holding on 22 September.
But a critical look at the scheme shows that all those politicizing the scheme got it wrong. Firstly, TraderMoni is a 'Federal Government' empowerment programme to alleviate poverty in Nigeria by empowering traders and artisans. It was conceived in 2016, three years before the general elections in 2019.
Secondly, Permanent Voters Cards (PVCs) are not required to benefit from the scheme. This means it's immature and poorly thought for anyone to describe it as vote buying. There's no certainty that the beneficiaries have PVCs or will vote, so how does it translate to vote buying?
"The petty traders are not required to show PVC, or any document for that matter, they are only expected to show they are petty traders and this is why the enumeration is done in the markets and wherever the traders ply their trades," said Laolu Akande, the spokesperson to Vice President Yemi Osinbajo.
Many of these people forget that TraderMoni is a loan. They often think its free money, but you can't blame them, they are used to freebies from previous administration.
With this microcredit scheme, petty traders get LOANS that are interest and collateral free but not FREE money. After the loans are repaid, they become eligible to access more loans.
Thirdly, talking of the train stopping by Osun, TraderMoni train has a timeline and that included Osun. The traders had been briefed and they were expectant and that is what government is all about, serving the people.
There are some that are of a different school of thought. They claim N10,000 is too small to start a business but they are totally naïve. For those who watch CNN, perhaps you might have had the chance to see Richard Quest's advert, it simply says, "It Begins with 'Just a Penny' in CNN's 'Quest Means Business".
We've heard stories of big businessmen and women who started very little and became household names. Take a second and look at hawkers on some of Nigeria's major roads and you'll realise that many of them require far less than N10,000, but still they jump onto the streets and start chasing after cars.
If these hawkers get N10,000 collateral and interest free loans, they will be off the street and on to better things. With N10,000 you could get a stall and start selling fruits, vegetables, food items, etc.
Here's an interesting fact about microcredit scheme like TraderMoni. Globally, the Services sector contributes a whopping 75% of the global GDP and overall employment. In other words, the Services sector contributes more to world leading economies than oil and agriculture combined.
In India, microcredit schemes are the most powerful engine of the country's growth, accounting for the swelling numbers in the Service sector but in Nigeria, it's seen as a political tool.
TraderMoni has been launched in Kano, Abia, Akwa Ibom, Katsina, Osun, Abuja, FCT, Kogi and Cross River. Hopefully we will learn not to politicise issues that are of utmost importance to many who need them.
Akinloye James writes from the FCT