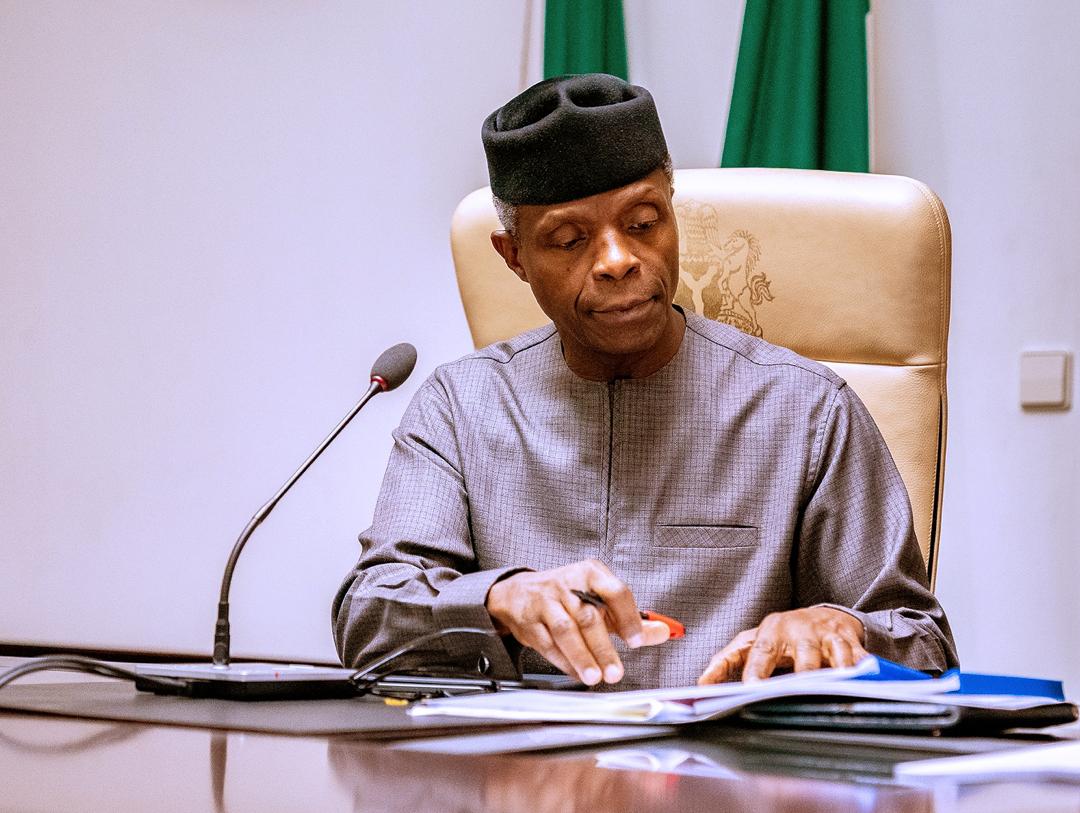 Following report that a photojournalist with Vanguard, Abayomi Adeshida, was beaten up by security aides of Vice-President Yemi Osinbajo, an eyewitness who also double as a security guard at the scene has described the report as "untrue" and "malicious".
The security source who pleaded anonymity due to the sensitivity of the matter disclosed to this reporter that the journalist was not beaten as claimed.
In an exclusive chat with the security source, he revealed that Mr. Adeshida breached the protocol that was being followed by participants and dignatories and was duly asked to go behind the cover set by the personnel of the Department of State Security (DSS) and continue his job like every other photo journalists at the event.
"Mr. Adeshida reacted and acted aggressively after being told to perform his duty behind the cover. Efforts by the officials of the DSS to appeal and calm him down was rebuffed.
"He wasn't even rough-handled. That they pulled him off to leave that spot does not amount to being manhandled. Adeshida still came back shortly to take photos and continue his duties at the event. So his side of the story is pure sensationalism," the security source said.
Recall that Vice President Yemi Osinbajo, SAN, represented President Muhammadu Buhari at the Nigeria Diaspora Investment Summit which held at the Banquet Hall of the Presidential Villa, Abuja.