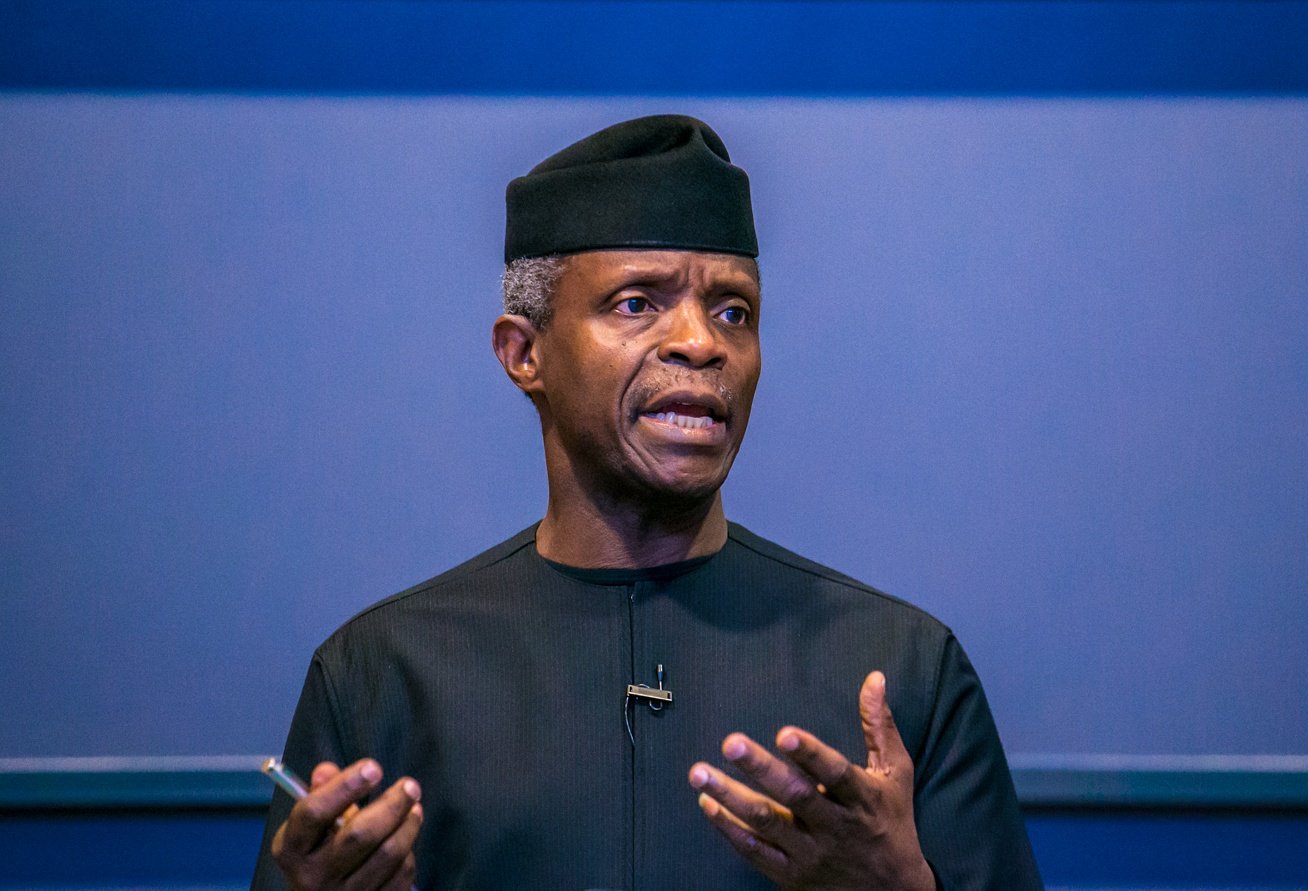 Vice President Yemi Osinbajo, on Tuesday, ended a five-hour road blocage by demonstrators protesting alleged land grab by the Nigerian Army.
Commuters and workers heading to their different places of business faced being unable to get through by road to the airport and areas around Airport road due to the protesters who had early in the morning bloced the road and chanting songs
Help however came when the convoy of the Vice President, Professor Yemi Osinbajo, SAN got to the scene of protest. With commuters already facing a chaotic day, the Vice President stepped down from his vhicle and met with the leader of the protesters.
Responding to their plea, Vice President Osinbajo assured the protesters that their grievances would be looked into and concerns raised would be resolved to avert further crisis.
Within minutes of engagements and high level assurance to find a lasting solution to their concerns, the road was opened for commuters who had waited hours on the road. While the blockade ended, Vice President Osinbajo waited at the scene to ensure stalled cars proceed to their destination and the road freed for other users.