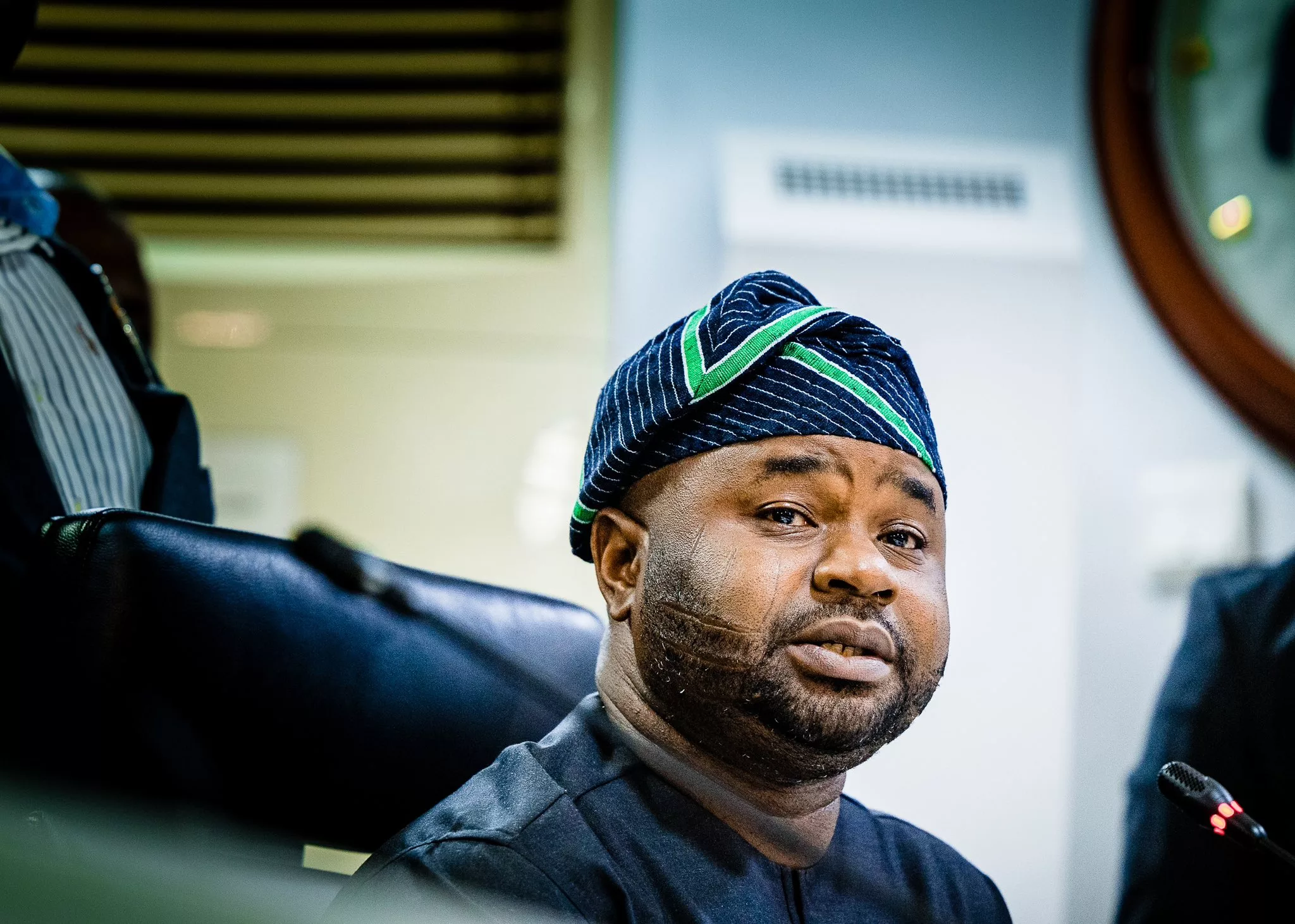 The Acting Executive Chairman of the Federal Inland Revenue Service (FIRS), Mr. Zacch Adedeji has promised to lead the Service to achieve a Tax-To-GDP of 18% within three years, stating that by so doing, the Service would reduce the nation's reliance on borrowing and ensure financial sustainability.
"Our aspiration is audacious – to surpass Africa's average tax-to-GDP ratio of 16.5% and achieve an impressive 18% within three years. By doing so, we aim to reduce our nation's reliance on borrowing and ensure financial sustainability."
Mr. Zacch Adedeji stated this during the handover ceremony where he took over from the former Executive Chairman, FIRS, Mr. Muhammad Nami, yesterday at the FIRS Headquarters in Abuja.
Mr. Zacch while appreciating the former Executive Chairman and his team for elevating the standards at the FIRS used the avenue to share his vision for the Service as Executive Chairman while recognising that the country was facing revenue challenges which the Service must act decisively to reverse.
"On a personal note, I firmly believe in the wisdom encapsulated in the statement, 'Revenue growth is the lifeblood of a nation's economy, providing the means to fulfil essential duties to its citizens.' These words, capture the core principle that will guide us as we navigate the challenging terrain ahead, ensuring that our nation thrives and fulfils its obligations to its citizens.
"Presently, we confront a pressing revenue crisis, with a staggering 96% of government revenue being funnelled into servicing our debts. This stark reality necessitates swift and resolute action on our part. We cannot afford to delay; we must act decisively to reverse this concerning trend."
The Acting Executive Chairman also stated that the Service will align with President Tinubu's Fiscal Policy and Tax Reforms Committee in order "to shape a prosperous fiscal landscape that empowers our nation's growth and development."
Speaking further, Mr. Zacch stated that under this leadership, the Service will place innovation, technology and fresh ideas at the forefront of its operations, while nurturing voluntary tax compliance through achieving trust with taxpayers.
"As we chart our course ahead, FIRS is committed to placing innovation, technology, and fresh ideas at the forefront of our operations. This strategic focus will empower us to enhance efficiency, fortify against revenue leaks, and bolster coordination and accountability within our organization.
"Our overarching goal is to nurture voluntary tax compliance by establishing a modern, dependable tax system that garners the trust and admiration of all stakeholders. Through this, we hope to create an environment where taxpayers willingly fulfil their civic duties.
"For those who deviate from their tax obligations, rest assured, we will enforce our responsibilities judiciously. We will implement a robust enforcement model that effectively defers tax evaders while maintaining fairness and transparency in our processes.
"A fundamental aspect of our mission is to elucidate to taxpayers why their civic duty matters. We are committed to simplifying our tax system, making it accessible and comprehensible, thereby facilitating voluntary tax payments and fostering a sense of civic responsibility," Mr. Zacch stated.
He further recognised that data-driven strategies will be essential to the success of the Service and that under his leadership the tax authority would employ quality data as the cornerstone of its operations to enable it "measure our progress, make informed decisions, and maintain the highest standards of accountability."
Mr Zacch pledged that he would maintain an open-door policy that would actively engage with stakeholders to collaboratively construct a tax administration that would be the pride of the nation and a beacon of excellence. 

In his handover remarks, the former Executive Chairman of the FIRS, Mr. Muhammad Nami highlighted some of the strides he made while in office, while calling on the management and staff to give the same cooperation and support he received in office to the Acting Executive Chairman.
"The Service also achieved automation of tax administration by using in-house capacities to develop and deploy the Taxpro MAX which had been in use since 2021.  The Taxpro MAX is a landmark success considering that the legacy iTax system that was procured at huge costs did not operate beyond the pilot stage. As of today, the automation programme is delivering online TCC, automated VAT collection system and integrated tax payment."
Mr. Nami also stated that during his tenure, the tax authority had prioritised the satisfaction of taxpayers' demands, while installing a Call Centre to attend to taxpayers' enquiries. He further noted that his administration had established the Intelligence and Strategic Data Mining & Analysis department to source, analyse and disseminate data for tax operations of which the data provided by this function greatly enhanced the quality of tax compliance and enforcement activities.
Speaking further, the FIRS outgoing Executive Chairman stated that these reforms greatly improved the output of the Service including significantly reducing turn-around time for tax operations, securing ISO certification, improving voluntary tax compliance, altering the tax revenue mix in favour of non-oil taxes, and setting new collection records in 2021 and 2022.
"The Service is today contributing over 70% of the revenue being shared monthly by the FAAC," Mr. Nami said.
He further noted that the Service had set yet another record by collecting N8.5 trillion as at the end of August, 2023.
Mr. Zacch Adedeji is a first-class graduate in accounting from the Obafemi Awolowo University. He was until his appointment as Acting Executive Chairman the Special Adviser to the President on Revenue, following meritorious service terms as the Executive Secretary / CEO of the National Sugar Development Council (NSDC) and previously Oyo State Commissioner of Finance.