Buhari Administration Will Continue to Support Young Nigerians – VP Osinbajo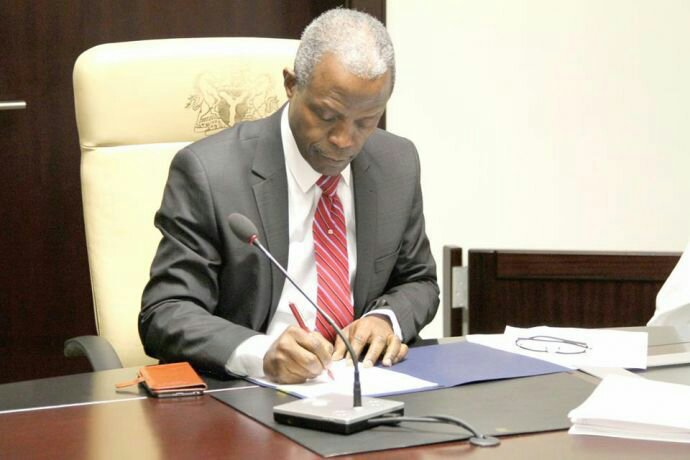 *Says preparation and competence, not age to run for public office, should matter more
*Many young people working in Presidency
Young Nigerians should be allowed to run for elective positions in the country, especially as they have demonstrated capacity and competence in the fields of technology, education and other sectors of the economy, according to Vice President Yemi Osinbajo, SAN.
Prof. Osinbajo said this when he received a courtesy visit from the Not-Too-Young-To-Run group today at the Presidential Villa, Abuja.
The Vice President stated that the age of running for public office in Nigeria should not be a major issue for discourse as much as the competence of that individual.
He noted that while it was important for young people to be able to run for public office in the country, it was equally important for them to gain required skills set to be prepared for public service.
While commending young Nigerians for making great strides and playing leadership roles in many organisations and in different areas of the economy, Prof Osinbajo also commended the group for its incredible advocacy aimed at lowering the age of entry into elective positions in Nigeria.
"I must congratulate you for ensuring that you saw it (the push for the bill) to the point that it is now where all that is required is Presidential assent. If you're old enough to vote, then you should be old enough to run for office," he said.