FG's 3.5% Growth Estimate For This Year on Course As Latest GDP Figures Indicate Steady Improvement in the Economy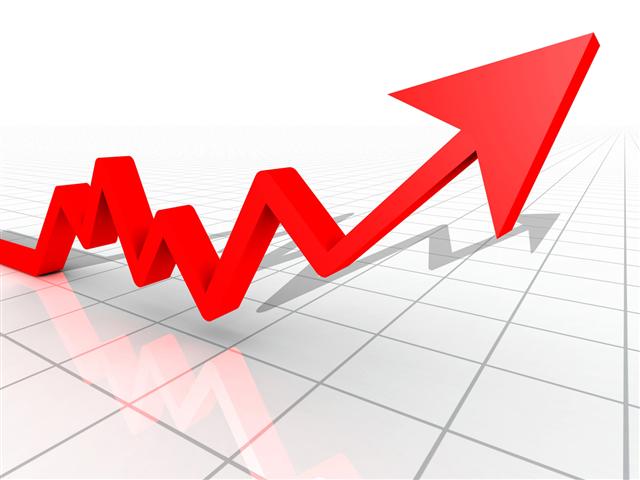 The estimate of the Buhari administration that the Nigerian economy will grow this year up to 3.5% is on course as the just released GDP figures indicate a further growth in the fourth quarter of 2017.
The Nigerian Bureau of Statistics, NBS, earlier today announced that the economy grew in the fourth quarter of 2017 by 1.92%.
In the previous quarter, i.e. third quarter of 2017, the Nigerian economy had grown by 1.4%, and this latest figure for the fourth quarter marks the third consecutive growth since emergence from recession in the second quarter of 2017.
The latest GDP figures now show the economy improving in all major sectors, including especially the non-oil sector which had contracted for quite a while.
Quoted below is the statement by the Special Adviser to the President on Economic Matters, Dr. Adeyemi Dipeolu, in response to the latest GDP figures announced by the NBS:
"The figures recently released by the Nigerian Bureau of Statistics (NBS) for the fourth quarter of 2017 (Q4 2017) and the full year 2017 (FY 2017) show a consolidation of post-recession growth in the national economy.  The growth of 1.92% in Q4 2017 was an improvement on both the previous quarter and the previous year.  This quarterly growth contributed to an overall positive growth rate of 0.82% in 2017 which translates to a 2.24% points increase from -1.58% in 2016.
"There are two encouraging aspects of the figures. The first is that all major sectors of the economy namely agriculture, industry and services are now experiencing positive growth.  Agriculture, which accounted for 25% of GDP in 2017, grew by 4.23% in Q4 2017; while Industry grew by 3.92%. The Services sector, which is about 53% of GDP, returned to positive growth in Q4 2017.  Although the increase was marginal at 0.10, it represented a positive swing of 2.76% points from the level in Q3 2017.
"The other notable element of the data is that the non-oil sector experienced a strong growth of 1.45% in Q4 2017 as compared to a contraction in the previous quarter and the whole of 2016.  This showing, the strongest since 2015, points to steady improvements across the economy. Also noteworthy in this regard were strong quarterly growth in crop production, crude oil production, metal ores, construction, transportation, trade, electricity and gas production.
"The positive trajectory for the economy should begin to gain momentum as the multiplier effects of investments in infrastructure, including power, roads, and rail, alongside improvements in the business environment begin to manifest.  The agricultural sector is expected to continue its strong showing, while manufacturing should also show sustained growth based on improved availability of foreign exchange and greater backward integration in several of its sub-sectors. Taking all these factors into consideration, the Federal Government estimate of 3.5% growth in 2018 is quite achievable."
Laolu Akande
Senior Special Assistant to the President on Media & Publicity
Office of the Vice President