NATIONAL ASSOCIATION OF NIGERIAN STUDENTS (NANS): THE CROSS AND PAINS.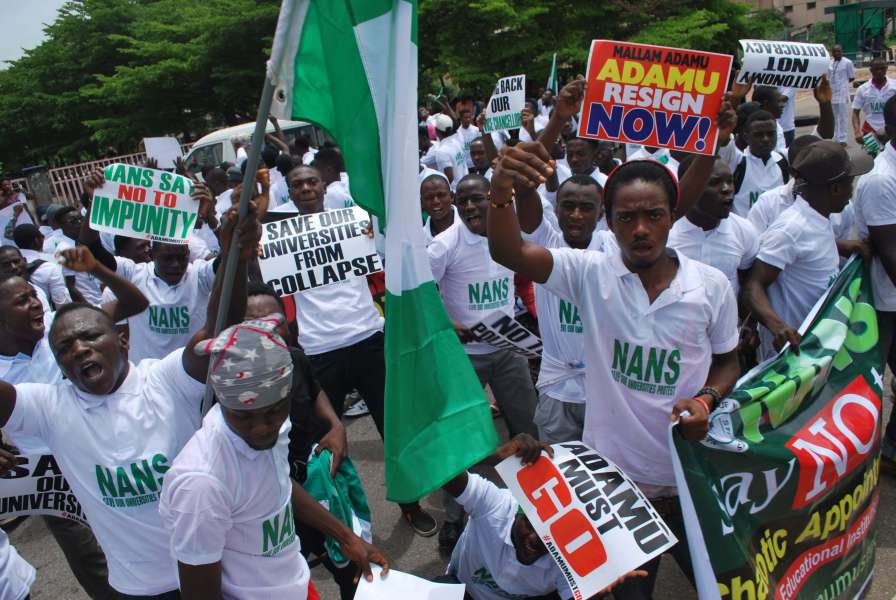 National Association of Nigerian Students (NANS) is a nongovernmental organization that was established for students to come together and defend themselves, presently with the population estimation of about 40 million students, but in reality, not even a single student is a Financial Member of the Association.
Some of us while in school decided to be part of actions and decisions of our days by joining the association to champion struggles time without number, we did this with our meagre resources, also, with the assistance of kindhearted individuals across the country.
Most time, our classmates would be in the class receiving knowledge under the feet of the lecturers, we would be on the street or in another campus carrying placards and risking everything for the sake of fellow students. We missed tests, attendance and other benefits because we were fighting for a cause.
Many of us (comrades) would have graduated with first class grade as an ordinary student, but because of our active engagement in the struggle against oppression, we missed out, we have hundreds of examples of such.
But still, some ingrate individuals (students and non-students) (no apology whatsoever) will sit in the comfort of their rooms and expect NANS to make Nigeria a paradise overnight or solve all the problems confronting the education sector.
If you think it's easy to be a comrade, or if you think championing struggle in a country like Nigeria is as easy as eating Bread and Tea, get admission to a school, pick a form and contest, then make it what you want it to be.
Aluta Continua!!!
Ogunwoye Gbemiga Samson (Ogunsamson)
SSA to NANS President on Media and Publicity.