Address by President Buhari at the APC National Convention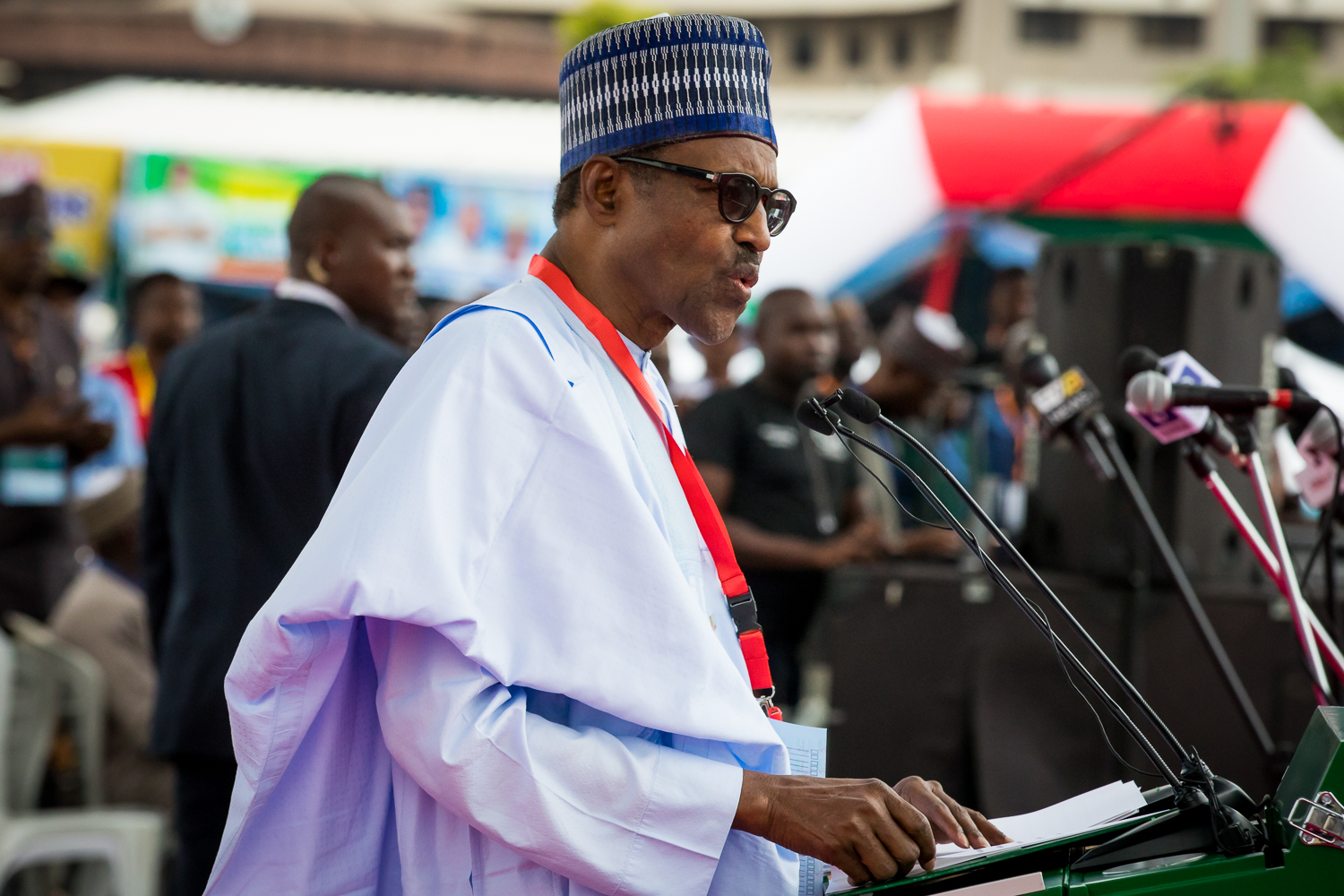 ADDRESS BY HIS EXCELLENCY, MUHAMMADU BUHARI, PRESIDENT OF THE FEDERAL REPUBLIC OF NIGERIA AT THE NATIONAL CONVENTION OF ALL PROGRESSIVES CONGRESS (APC) EAGLE SQUARE ABUJA
JUNE 23, 2018
PROTOCOLS
It is my pleasure to address you today, on the occasion of our great party's 2nd National Convention and the first since we rode on its glorious platform to a victorious political outing in 2015. Congratulations again to all who worked or contributed to our success.
2.         I want to begin by acknowledging your presence and congratulating all our delegates who have emerged from the wards, local Governments and State congresses from the 36 States of the Federation and the FCT gathered here today as the party's highest ranking constitutional organ, to elect and usher in a new leadership for the party at the national level.
3.         I am also using this opportunity to thank the outgoing National Executives of the party, especially those who will not be offering themselves for re-election at today's convention for their tireless efforts in securing victory for the party at the last elections and managing the success thereafter.
4.         I want to assure everyone here that despite a few lingering issues with the congresses in some states, our great party will emerge stronger after this convention. The unresolved cases we have is the price we have to pay for success, as everyone wants to be associated with a winning team. I am imploring all those with grievances to keep faith with the party until we put things right.
5.         I have been following the preparations leading to this event and I must commend this Convention Committee under the leadership of His Excellency, Governor Badaru Abubakar for providing a level playing field and instilling confidence in both aspirants and delegates with their thorough approach and adherence to transparency.
6.         I commend all the delegates from across the country for your sacrifice and patience, travelling all the way from your different destinations and waiting in inclement weather, as it has been raining all the day. Thank you for your commitment.
7.         The adoption of consensus as a first option is commendable and the process has led to a lot of healing and cohesion across the states and the zones, and where elections are inevitable, I have been assured that the process adopted will result in clear and undisputed results. Again I am appealing to all contestants to keep faith with the party.
8.         May I, therefore, appeal to all to put our great party ahead of personal considerations and to accept the outcome of the exercise in good faith. You are all important to our party's progress and all must come together to ensure success in the forthcoming polls so as to enable us to continue the good work we have been doing for our fellow Nigerians.
9.         I thank you all for being here and congratulate the new National Executive to be elected shortly.
God bless Federal Republic of Nigeria, God bless our Party.
APC!
APC!!
APC!!!